Earlier this month, Swee Lee had the honour of hosting the Taylor Guitars Road Show at both our Star Vista and Jakarta stores in Singapore and Indonesia.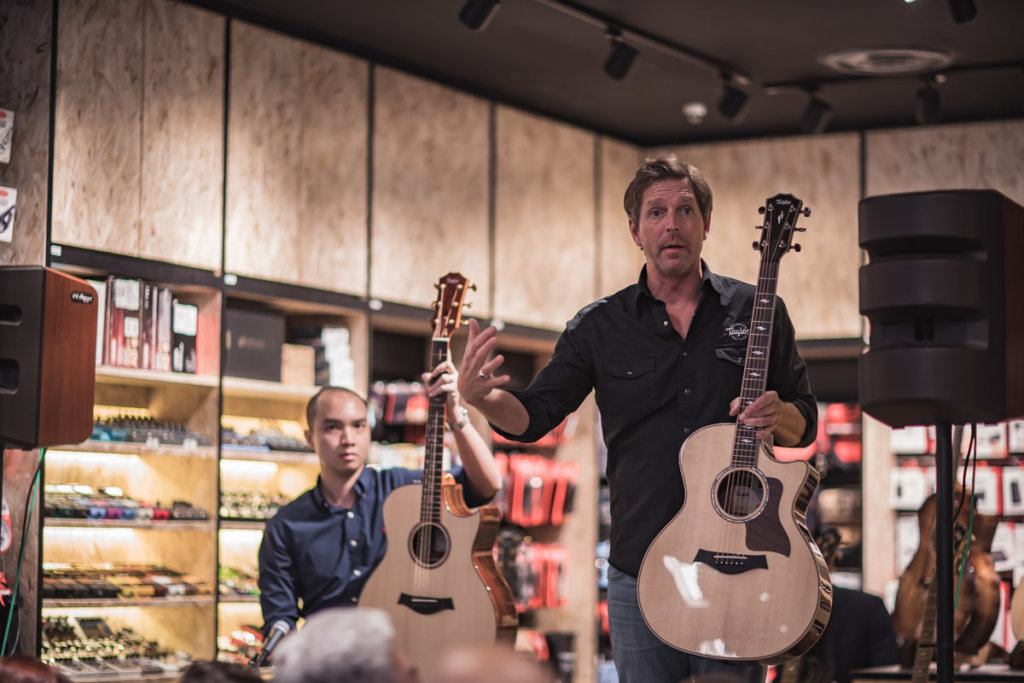 We had the pleasure of welcoming Billy Gill, Taylor's District Sales Manager, to give us the complete rundown of the luthiery process for all their acoustic guitars.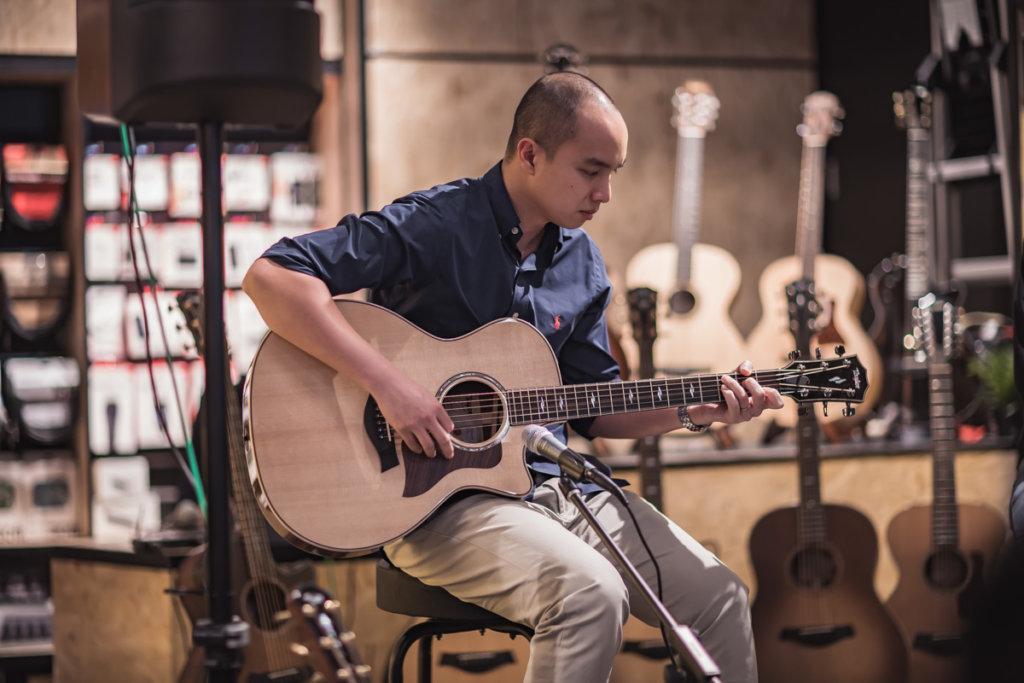 Ever the educator, Billy broke down how different guitar shapes and woods from their acoustic line affects the tone of the instrument and shared his insights on how to choose an acoustic guitar that is compatible with your playing needs. With an ample amount of guitars on show, everyone got to hear and compare models from Taylor Guitars exhaustive range and learn about their revolutionary V-Class bracing design.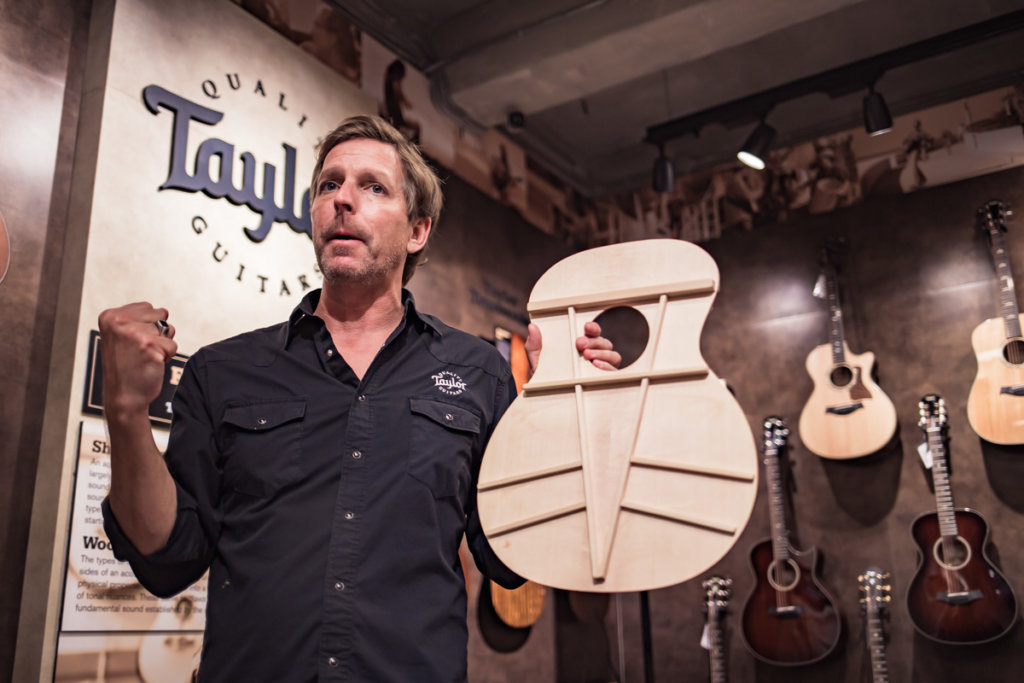 Of course, there was time for Billy to answer questions from the crowd, revealing what Bob Taylor was up to recently, all the way to the role Andy Powers currently holds at Taylor Guitars.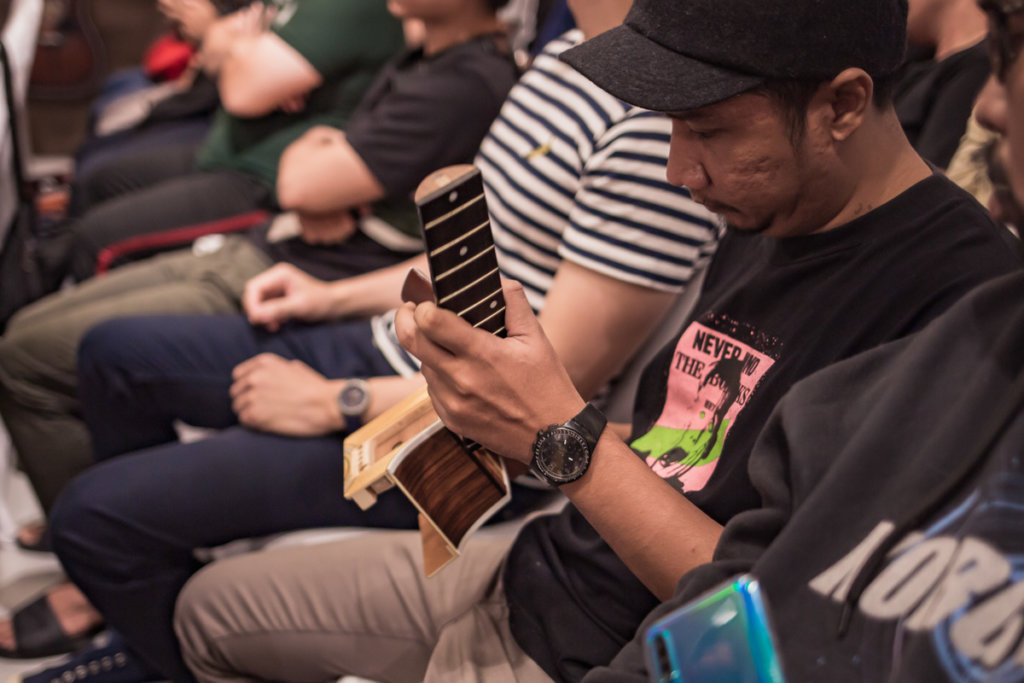 While we aren't going to cover every query made on the day, we did want to shine a little light on the endeavour Bob Taylor and his team are currently pursuing: The Ebony Project. In brief, Taylor Guitars became co-owners of an ebony sawmill in Cameroon. The Ebony Project takes readers there to learn more about the challenges and improvements being made in the sourcing and processing of West African ebony, a wood used on many Taylor guitars. Billy expounded on Taylor's philosophy of building the best sounding guitars while using sustainable sources of wood.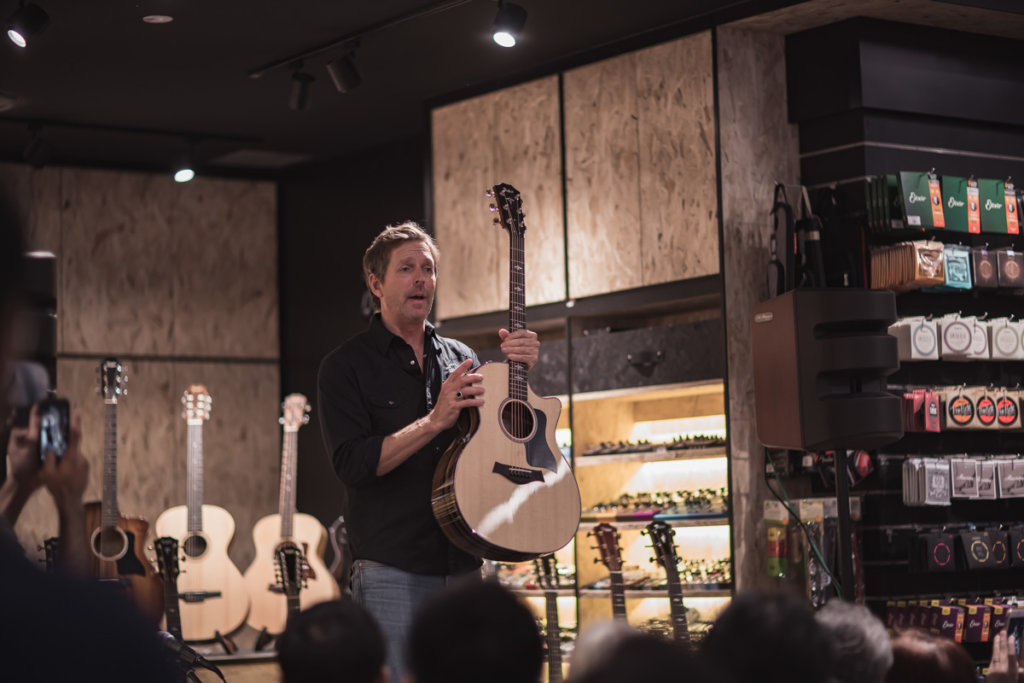 For those who turned up to the Road Show, you'd probably have seen or taken home a copy of their in-house magazine, Wood and Steel. In addition to providing updates on the Ebony Project, the magazine also features an interesting blend of artist news, acoustic guitar geekery and music editorials.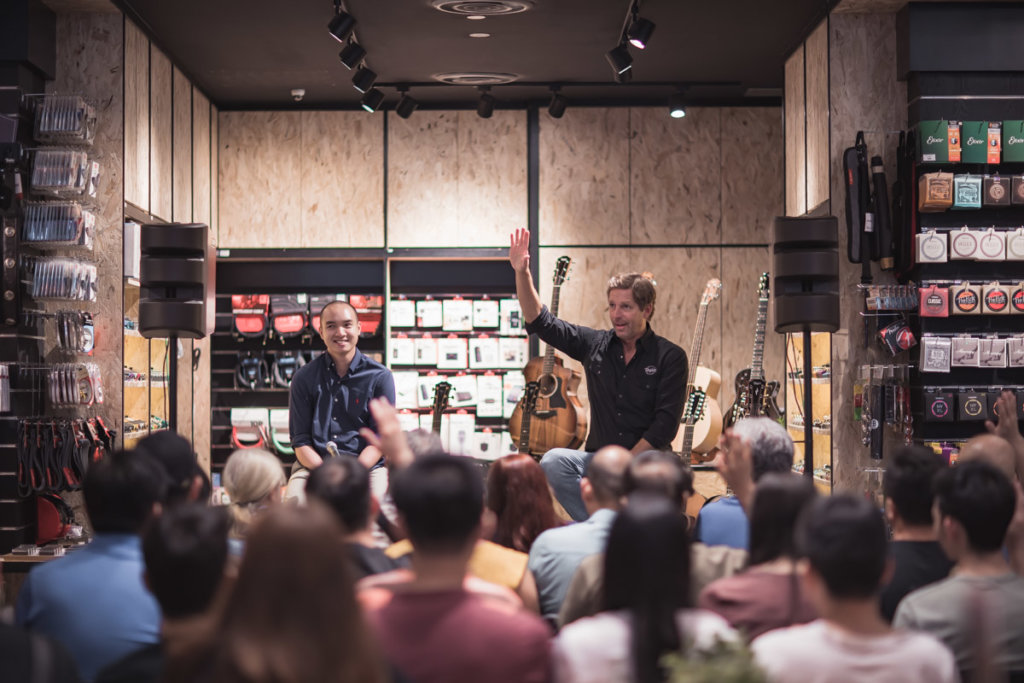 We want to thank Taylor Guitars for graciously taking the time to fly one of their own out to the South East Asian region to educate us on their guitars. 
We also like to give a shout out to Elixir Strings for supporting both Road Shows. Pick up a Taylor and you'll likely find Elixir's Phosphor Bronze strings installed on their steel-string acoustic models.
Of course, the Taylor Guitars Road Show wouldn't have been a success without you! Thanks everyone who took time out of their weekend and braved the traffic to come down to our stores for this very special experience.
Swee Lee is the exclusive distributor for Taylor Guitars and you can always check out our collection of Taylors on our online store here, or come into any of our stores to give them a try.