2020 will definitely go down as being one of the most bizarre years in recent memory. As huge portions of the year proved to be difficult, tough decisions translated into music gear buying decisions. With stay-at-home time being at the highest points they have been for the longest time, it's not surprising that many of you have turned to music to pass the time.
With guitars being one of the most popular and easily accessible instruments to pick up, we saw an increase demand in guitars and basses, from the beginner-friendly to highly innovative instruments. So what did some of you love in 2020? Let us take a look at some of the most popular guitar and basses from 2020.

Squier Mini Stratocaster Electric Guitar, Laurel FB, Black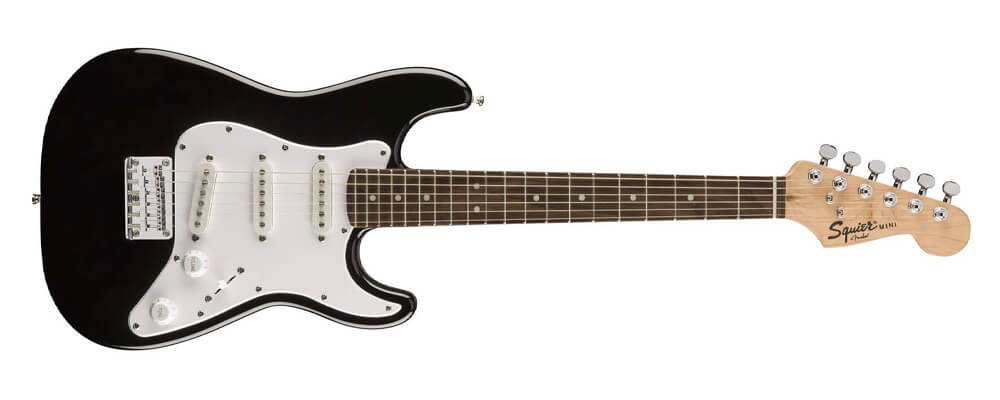 A shorter scale version of the one of the most popular guitars of all time, the Squier Mini Stratocaster is a great instrument for the budding beginner who is looking to electrify their guitar playing. With Fender getting their production down to an exact science these days, this diminutive instrument provides quality features at a great price point.
Jackson JS Series Spectra JS2 Bass Guitar, Laurel FB, Tobacco Burst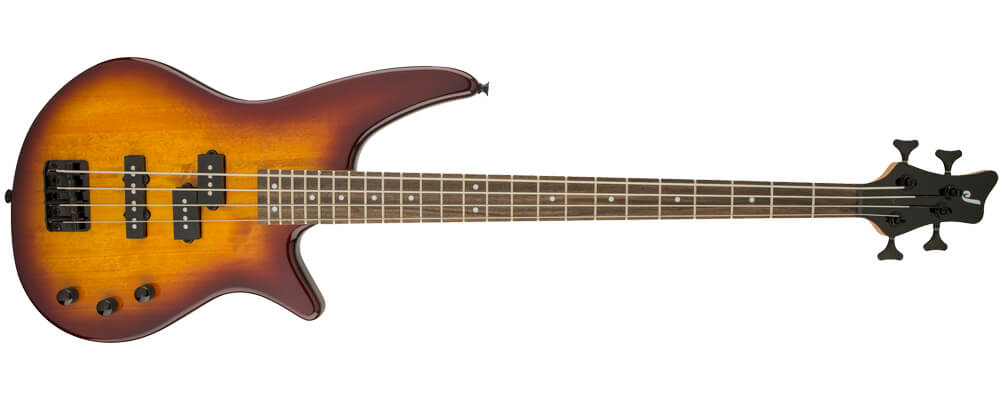 One of the most purchased basses for 2020, the Jackson JS Series Spectra Bass JS2 packs a whole lotta punch – with sleek looks to boot! The active pickups, solid tonewoods and a fast playing neck of the Spectra JS 2 translate into effortless playability and serious tone – important features for first-time fretters. If you're looking for a great starter bass at an unbeatable price, look no further than this four-string phenom.

Epiphone DR-212 Acoustic Guitar, RW Neck, Natural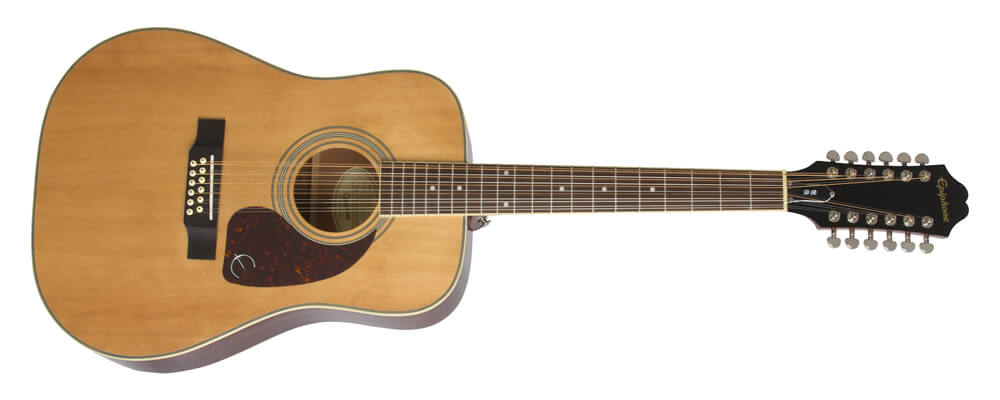 The first acoustic on the list isn't just any ol' guitar – it has twice the amount of strings than the standard fare. Another great guitar from the storied Epiphone brand, the DR-212 is a 12-stringer that features a select spruce top and mahogany body + neck for clarity and warmth. With its superb build and tone, the Epiphone DR-212 shows that great acoustics do not necessarily have to cost a pretty penny.

Sterling S.U.B Series RAY5 5-String Electric Bass Guitar, Maple Neck, Black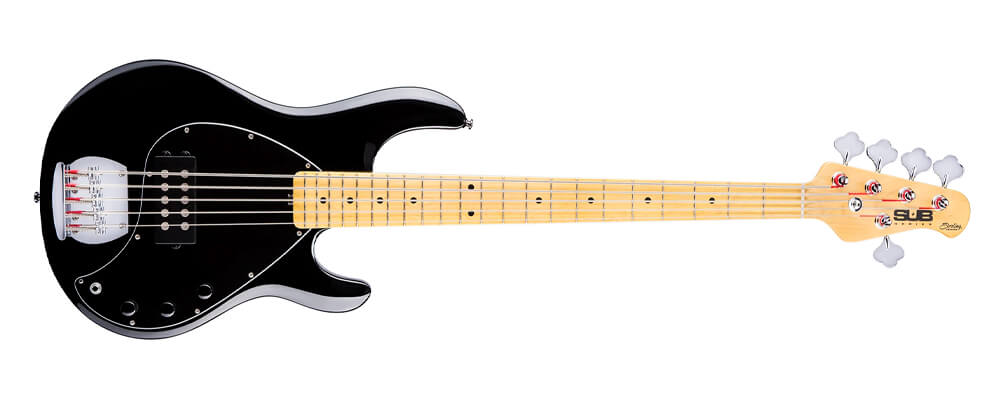 What do you do when you have itch to go lower on your bass? Get an extra string and start your journey down to uncharted depths of course! The SUB Series StingRay RAY5 may be a budget bass but its attention to detail and build quality do not go unnoticed. Punchy thumps with clarity and bite, the Sterling S.U.B Series RAY5 is a formidable bass for beginners looking to play live or in a studio.
Epiphone Viola 4-String Bass Guitar, Vintage Sunburst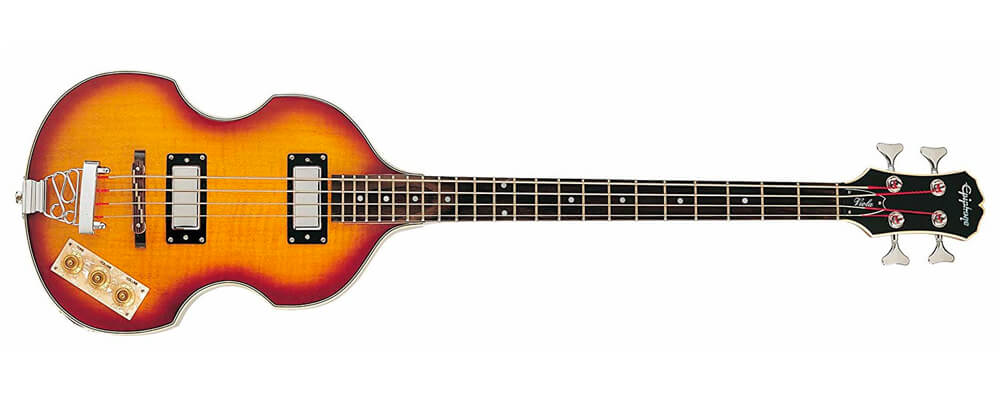 Paul McCartney anyone? Epiphone's Viola Bass is a tasteful throwback to the vintage model that helped fuel the English Invasion. Featuring a laminated maple body with a set-in maple neck, the Viola Bass boasts a pair of mini humbuckers that automatically produce that classic warm bass tone so emblematic of that iconic Liverpool sound.
Cort KX300-EBG Electric Guitar, Etched Black Gold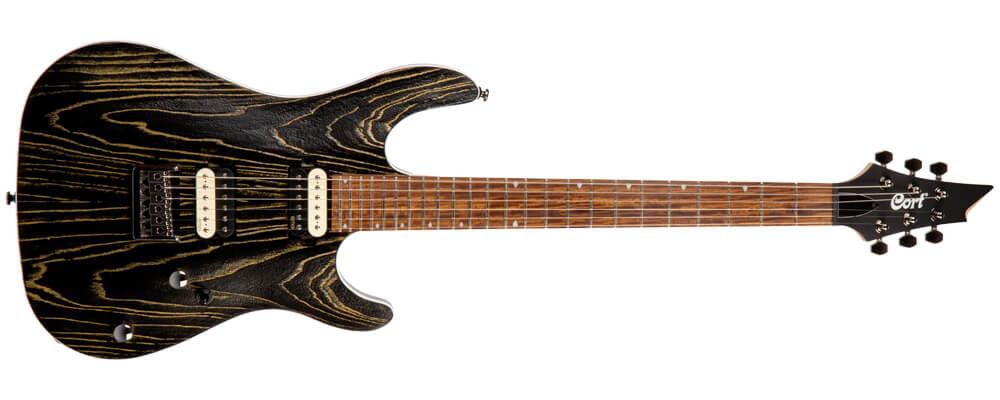 Courting a Cort seemed to be a popular move in 2020 and with specs like these we can see why. Matte black open-pore ash tops accented with gold paint on top of a mahogany body give this guitar a unique that separates it from the pack. EMG RetroActive Super 77 pickups supply the punch for this axe – allowing you to go from crystal-clear cleans to mind-crushing gains at amazing ease. With releases like this, we can understand why Cort has been gaining a whole load of traction these days.
Squier Classic Vibe Starcaster Electric Guitar, Maple FB, 3-Tone Sunburst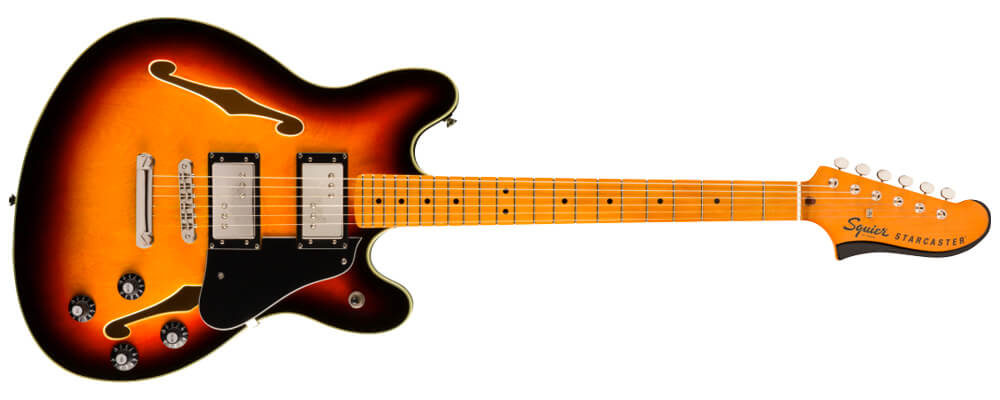 A guitar that is sure to turn heads, the Squire Starcaster is an offset semi-hollow with an unconventional bolt-on neck. This galactically named guitar comes equipped with quality appointments like a wide-range humbucking pickups, 3-way pickup selector switch, double-bound body that go well beyond its price point. With great sustain and resonance in droves, the Squier Classic Vibe Starcaster has undoubtedly good reason to why it has been one of the top selling semi-hollows of 2020 for us.
Epiphone Inspired by 1964 Texan Acoustic Guitar, Vintage Cherry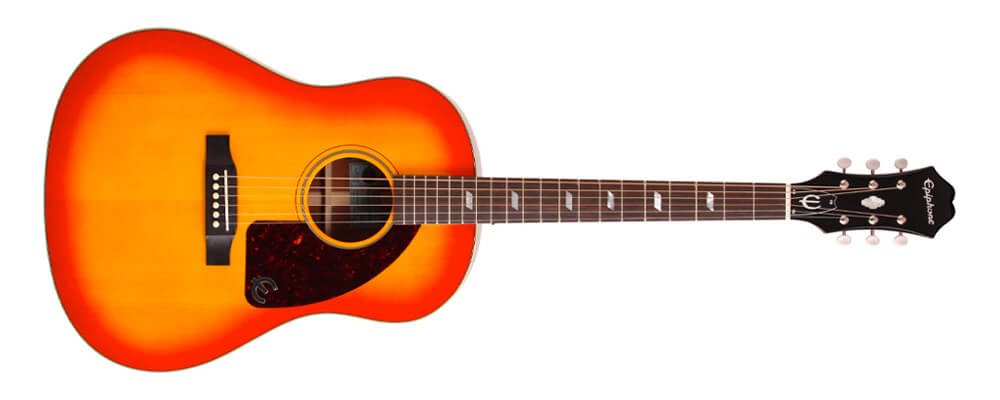 The premier builder of old-school acoustics, the Epiphone 'Inspired by 1964 Texan' is an Advanced Jumbo Dreadnought Acoustic that has tone for days. With a larger lower bout and rounded upper bout, this solid spruce top guitar produces beautiful overtones with deeper lows and clearer mids than most conventional dreadnoughts. The Texan model has long been a firm favourite for its sound, playability, and classic looks – and for 2020 – its reputation is still going strong!
Epiphone Thunderbird Pro-IV Bass Guitar, Vintage Sunburst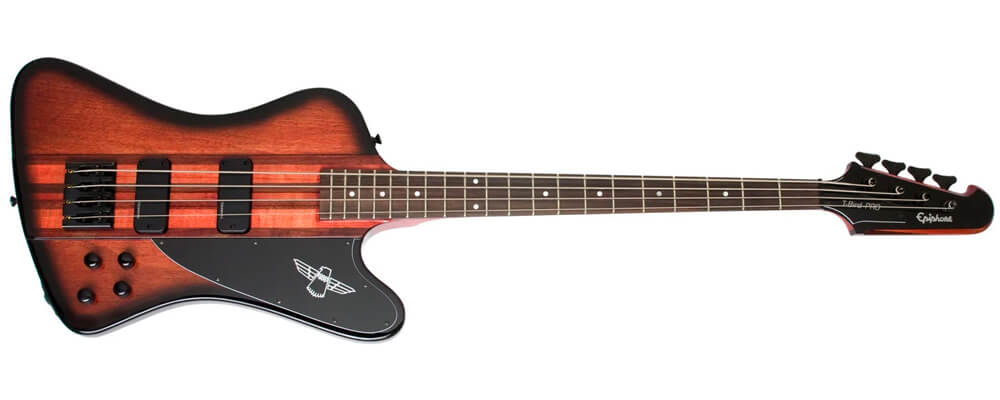 How better to bring the thunder than with a Thunderbird! The Epiphone Thunderbird Pro-IV is a distinctive 34"-scale bass that delivers retro feel and sound from the '70s. With a classic alder body and two Epiphone T Pro humbuckers, you can trust this bassy bird to pump out plenty of volume and tonality to add thickness to your sound. Check one out for yourself and see why so many people are enamored with the Thunderbird Pro-IV bass.

Squier Classic Vibe Bass VI Electric Guitar, Laurel FB, Black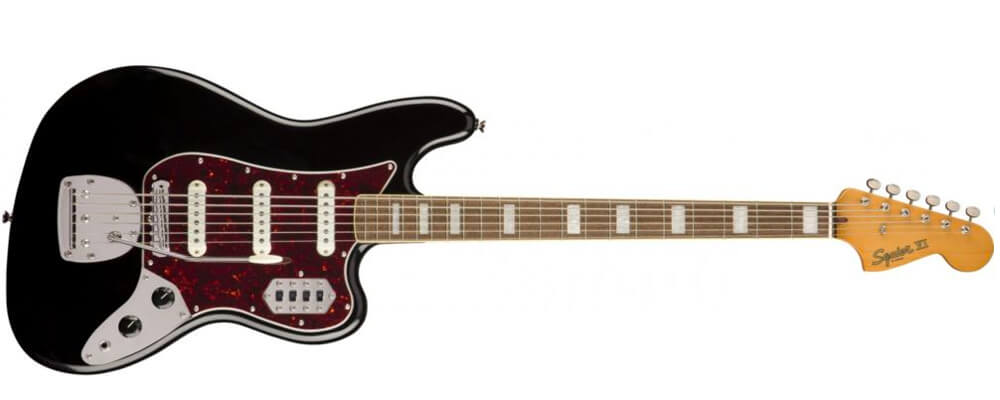 Breaking the mould for guitar and bass construction, the Squier Classic Vibe Bass VI a peculiar instrument that has a cult following. This 30"-scale 6-string bass combines modern hardware and custom electronics that delivers the optimal bass for experimental playing. 3 Fender Designed Alnico Single-Coil Pickups and Floating Vibrato makes this avant-garde bass a sonic weapon you should definitely consider for your arsenal.
Fender Player Duo-Sonic Electric Guitar, Maple FB, Tidepool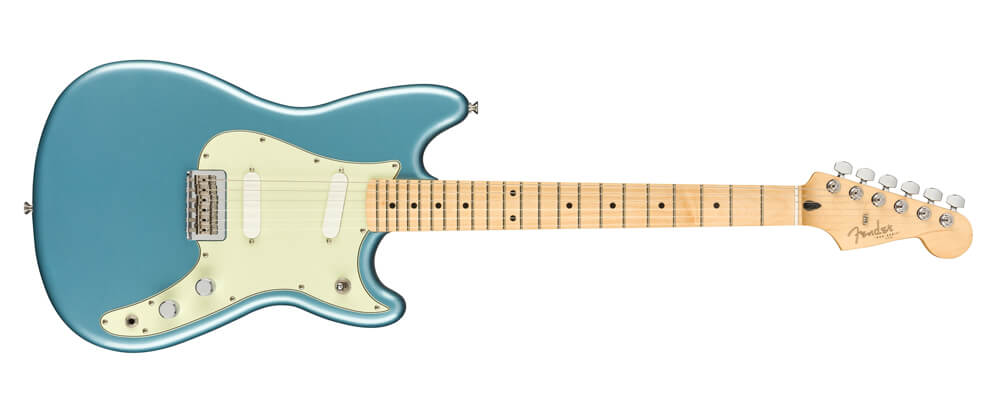 A bit of a hidden gem in the Fender lineup during its initial release back in the 1950s, the Duo-Sonic has found a devoted following due to its unique qualities. Its small offset body and 24″ scale length gives this diminutive axe great playability while its dual single-coil configuration equips it with versatile sounds that pack a punch. An old school design updated for the modern player, the Fender Player Duo-Sonic is a deserving inclusion on this list.
Ibanez Iron Label RGIB21-BK Baritone Electric Guitar, Black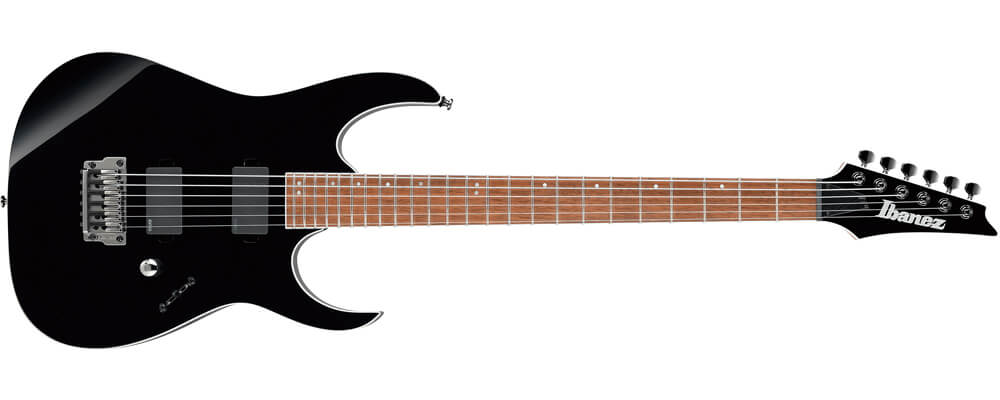 Ask anyone in Swee Lee and you'll hear the same thing over and over again – Ibanez guitars play fast and are mightily consistent across all their ranges. This RGIB21-BK however, is the one for you if an aggressive baritone bite is the only thing that can scratch your metal itch. With a 28″ scale length, a pair of EMG active humbuckers, and a whole load of great appointments you've got everything you need to raise sonic Armageddon.
Gibson 2018 Les Paul BFG P-90 Electric Guitar, Worn Ebony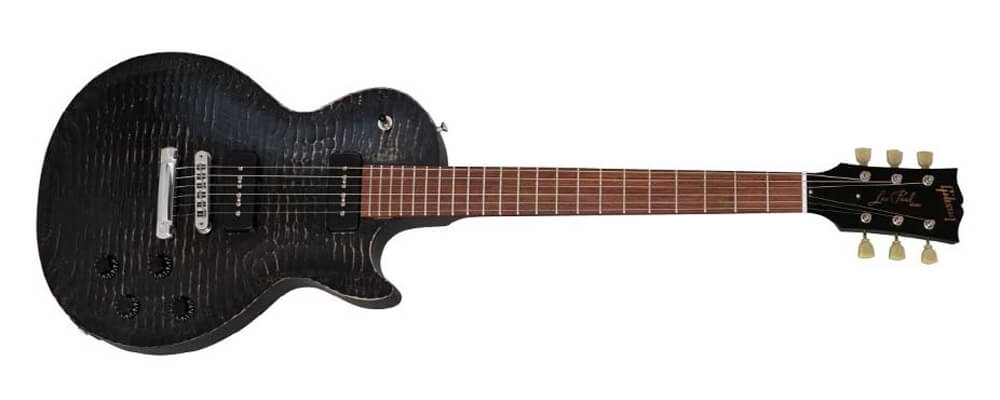 We'd leave you to decipher what BFG stands but all we know is that this barely finished guitar has mojo in spades. Based on the cult-hit released over 10 years ago, this variant of the rock 'n' roll flamethrower comes loaded with Gibson P-90 pickups for those classic, raunchy tones. A USA-made Gibson that you can pick up for a real steal, it's no wonder that this unique axe has sold extremely well.
Fender Jimi Hendrix Signature Stratocaster Electric Guitar, Maple FB, Ultra Violet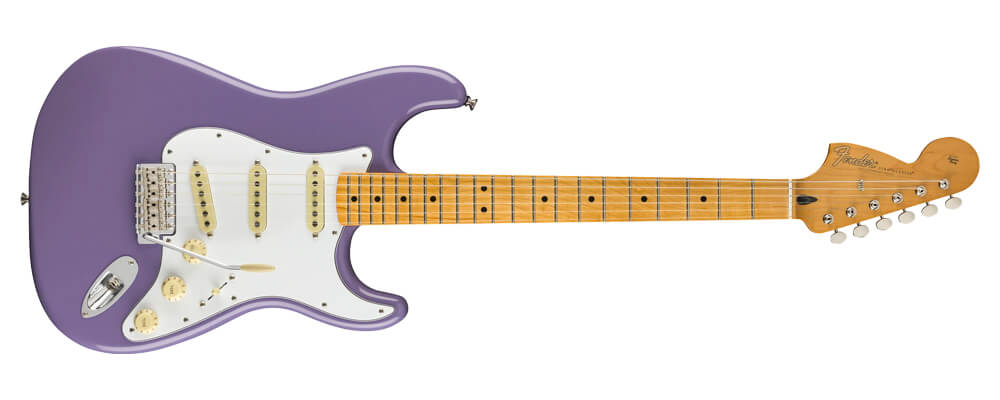 Taking the features and nuances of the flipped-over Strats that defined the sound of the most legendary guitar slinger of all time – the Jimi Hendrix Signature Stratocaster is the perfect instrument for "Experience" devotees who seek to have his stellar sound. A flipped headstock makes bends easier while a reverse bridge pickup adds a unique vibe to your tones – giving you a tighter and warmer sound than normal Strats. With modern features such as a 9.5″ fretboard radius and a fast C-shape neck for effortless playability, it's no wonder why this ultra-violet beauty has been a best seller for the past year.
Fender American Acoustasonic Stratocaster w/Bag, Transparent Sonic Blue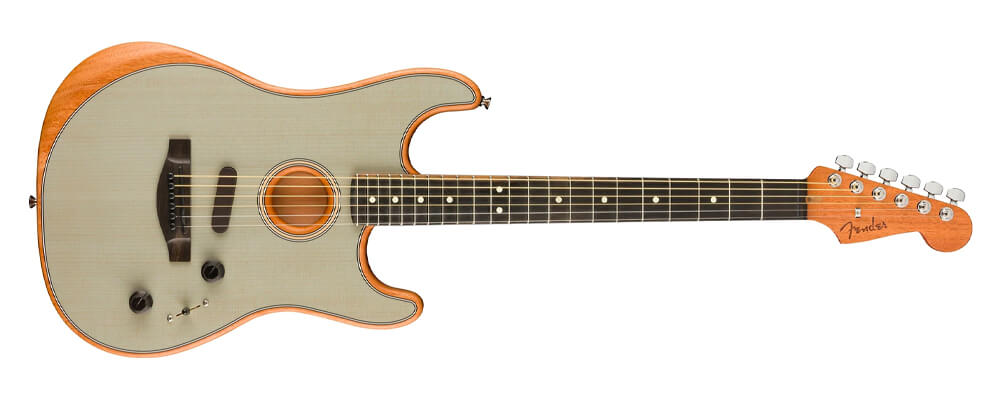 Can't decide between playing the acoustic or the electric guitar? This is a conundrum that a lot of us can empathise with and the numbers don't lie. A record number of Acoustasonics leaving the store in droves has proved the popularity of hybrid guitars in 2020. The magic of the Acoustasonic comes in two forms: A comfortable SIRS body built to resonate like an acoustic while giving you the fret access and playability of your favourite electric, and the pairing of two cutting-edge premium pickup systems with a powerful DSP for a variety of great sounds. If magnetic and piezo pickup systems are your jam, the Acoustasonic should be part of your plan.
Taylor 324ce SEB V-Class Grand Auditorium Acoustic Guitar, Shaded Edge Burst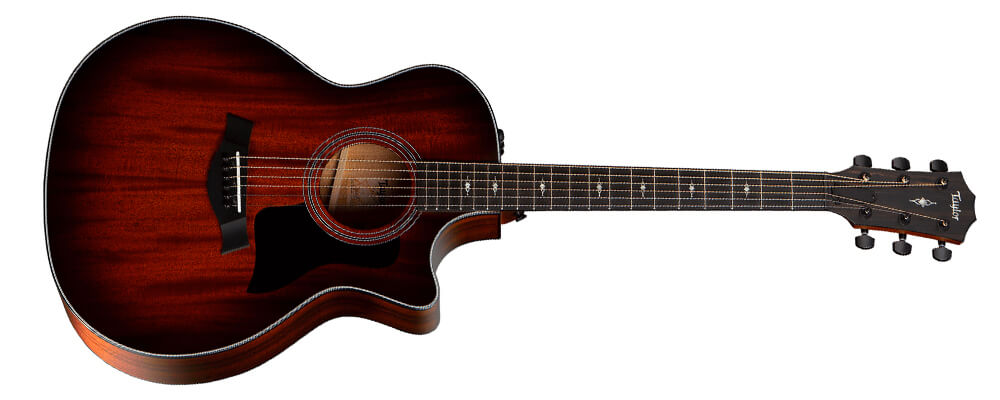 Taylor Guitars have always been the gold standard for acoustics and the Taylor 324ce SEB V-Class Grand Auditorium is no different. With a solid mahogany top and Tasmanian blackwood back and sides, the Taylor 324ce has a focused sound with shimmery goodness. Finished with a gorgeous Shaded Edgeburst finish and outfitted with ES2 electronics, the Taylor 324ce is a guitar with unique tonal attributes, silky playability, and stunning visuals that would complete any guitar collection.
Ibanez AT100CL-SB Electric Guitar w/Case, Sunburst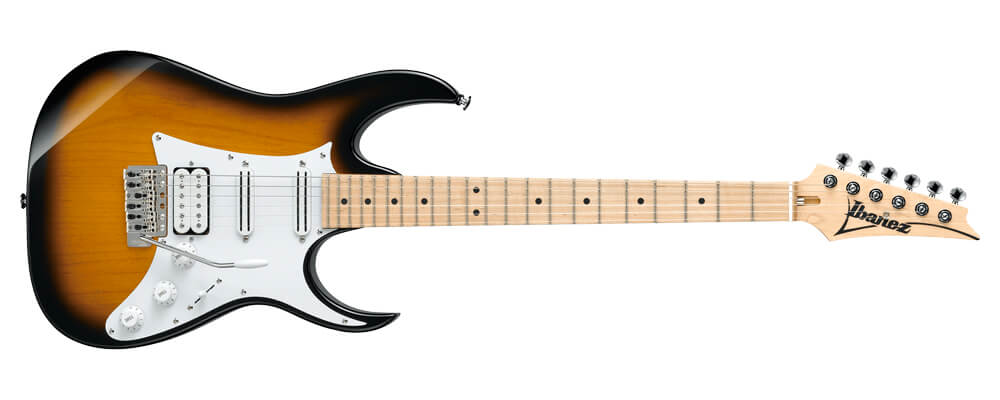 Made with the precise craftsmanship that the Fujigen facility is known for, the AT100CL is the immaculate signature guitar of guitar legend Andy Timmons. A vintage-styled guitar with modern playability and sound, this immaculate guitar has a Wilkinson-Gotoh synchronised tremolo bridge and DiMarzio pickups to give you access to the wide variety sounds that Mr Timmons employs. A first-rate guitar at an amazing price, this guitar from the land of the rising sun has us – and many others – thoroughly taken with its quality.
Be sure to check out the full collection of our best selling guitars over here. We're sure you'll find the collection of guitars and basses there to be a very interesting read.
The New Year has only just begun but 2021 is shaping to be a really interesting year for gear! Stay tuned to our website and the Swee Lee Blog for product highlights from the new year that will be coming in the near future.