Our nation celebrates 55 years in a few days and we're celebrating this special day in the best way we know: music!
To mark Singapore's 55th birthday, we've picked out 55 products for you. What's special about them? They are part of our National Day 8% Special Collection which is dropping tomorrow – from 7 Aug, til 10 Aug 2020, take a 8% discount off any items in this collection.
Take a sneak peek at our National Day 8% Special Collection with these 55 musical products.
Acoustic Guitars & Ukuleles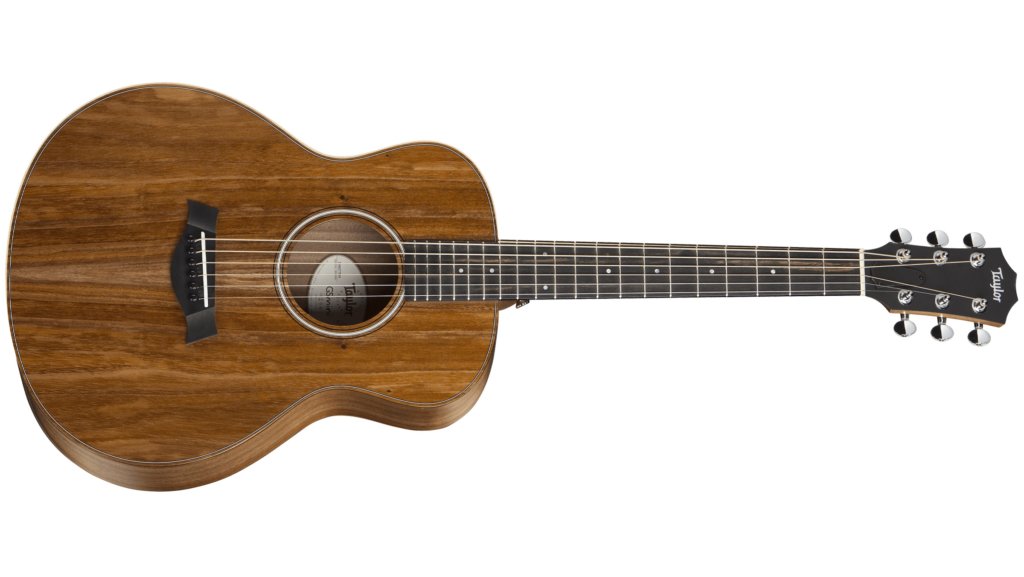 One of the best selling Taylors just got a whole better. With a Polynesian inspired aesthetic and build, the Taylor GS Mini-e is probably the best acoustic we've ever tried in its price range.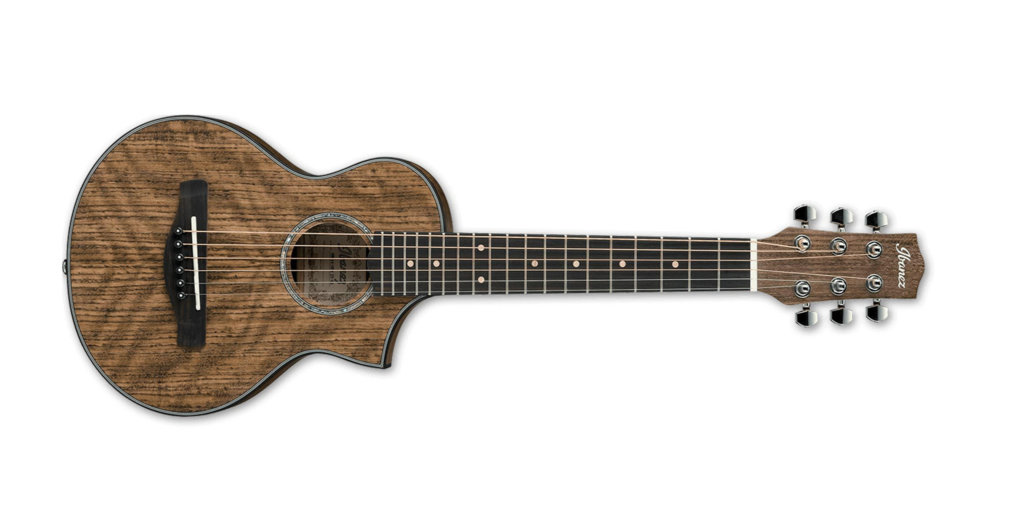 An ukulele sized guitar or a guitar-esque ukulele? Whichever side you fall into, you can't deny that the Ibanez EWP14WB-OPN Piccolo is a fun and great sounding instrument for both the studio and the beach.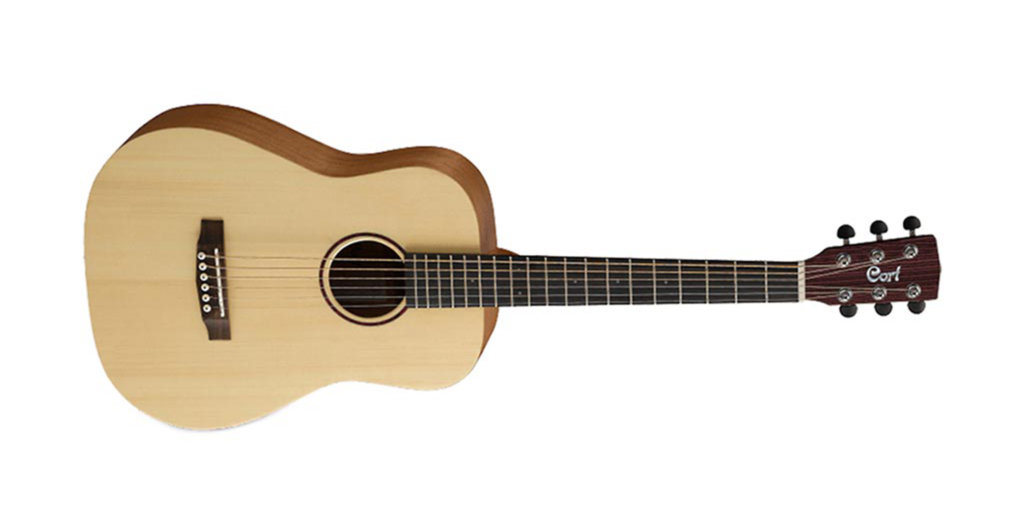 Small in size but big in tone. Whether you're just starting out or a seasoned guitarist, you'd want to bring this Cort Earth-Mini OP wherever you go.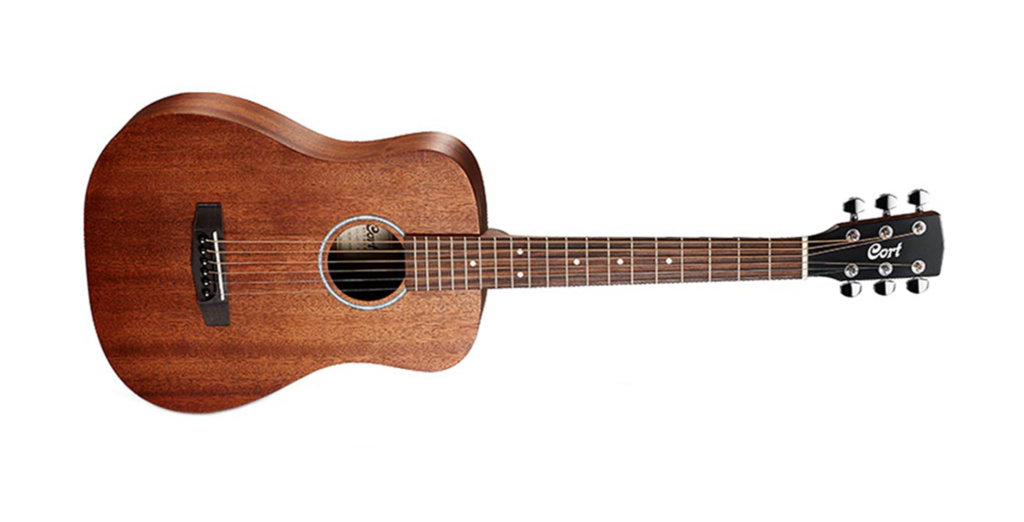 Another downsized guitar, this time ¾ sized, the Cort AD Mini M features and open pore finish for an even more resonant tone and response.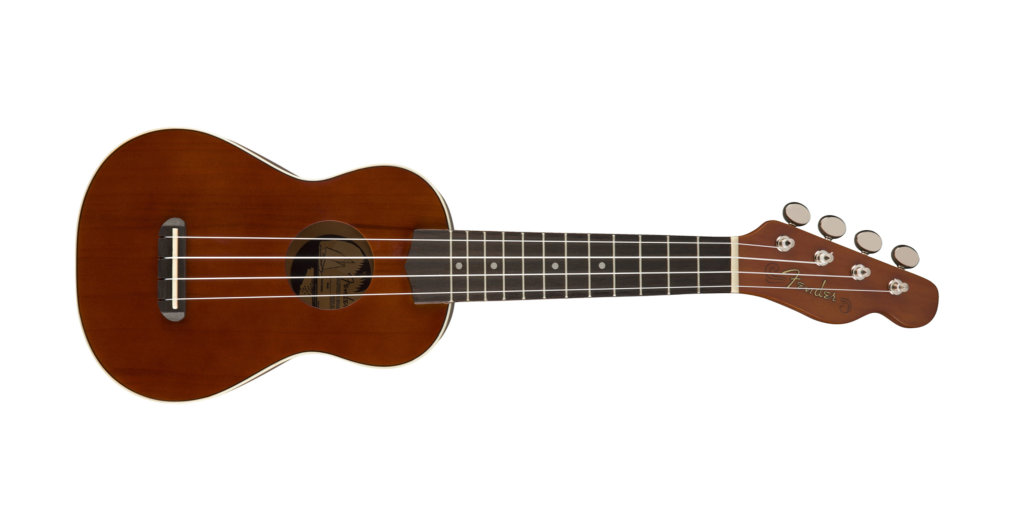 Made with Venetian inspiration, the Fender Venice Soprano Ukulele is the perfect instrument to strum across the streets and boardwalks of the city.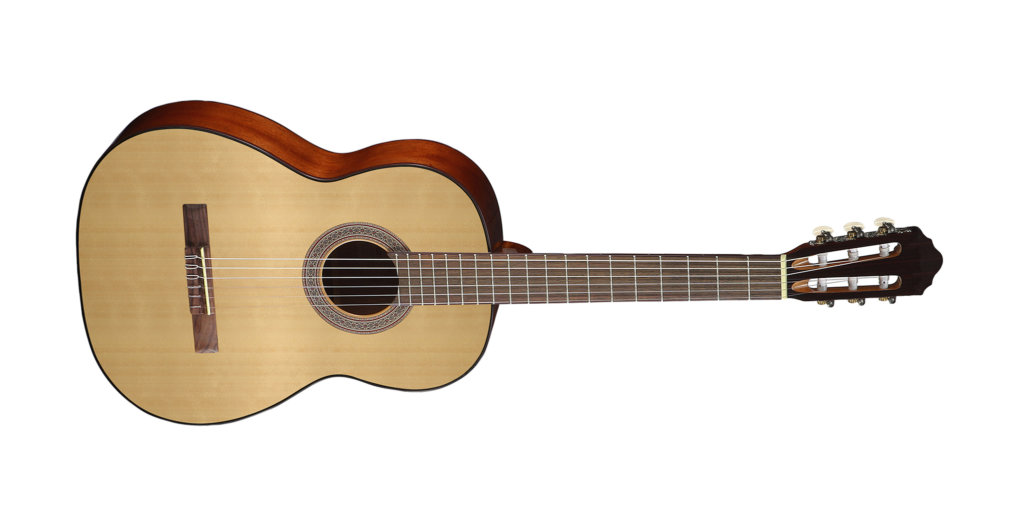 Designed to play nice with those just starting out, the Cord AC100 classical guitar balances playability with excellent tone, and it's got a killer price tag, too!
Electric Guitars & Bass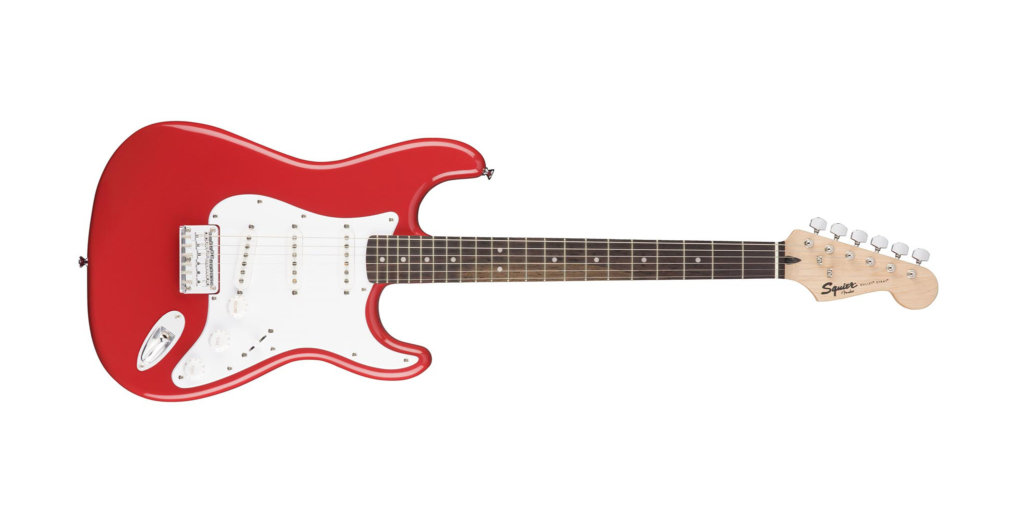 A very perfect first guitar for the Strat lover, in a brilliant red! Cop the sounds of your guitar heroes with Squier's Bullet Stratocaster Hardtail.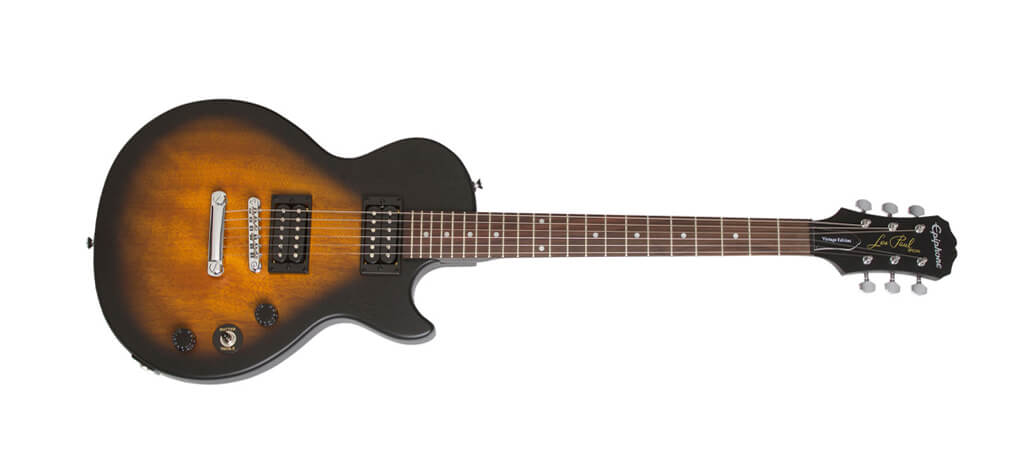 No frills, no fuss, just straight up good tone and playability to get you off the blocks. The Epiphone Les Paul Special is a great introduction to the Les Paul at a great price.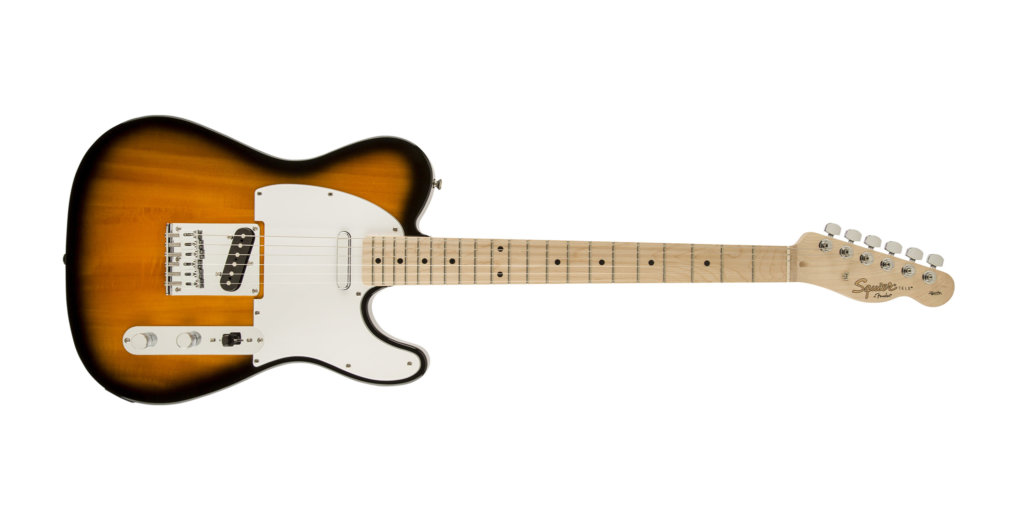 Built around an alder body – just like their higher-end counterparts – the Affinity Series Tele has got all the right ingredients for the classic sound and feel that's been loved for decades.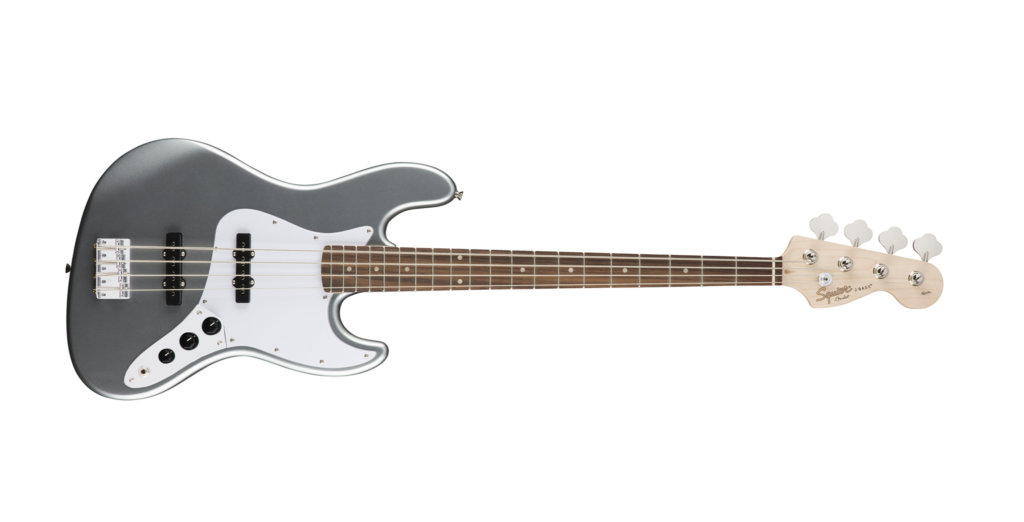 It won't take long to hear a Jazz bass on the radio waves. A sound so versatile, a tone so timeless, you'd be hard pressed to find a bass better to start with!
Effect Pedals & Pedalboards
Love the chorused guitar tones of the 80s? You may remember a certain knob-less chorus pedal from the era that's a tough one to cop, but TC Electronic have recreated its legendary sounds at an unbeatable price with their 3rd Dimension Chorus pedal.
A looper to experiment with in your bedroom is very different from a looper optimised for slick performances on stage, and this is just what BOSS have set out to do with the RC-10R.
A knob that says MORE and a switch that says MUSCLE. You guessed it right – British-inspired dirt with extra brute force on tap, in that pretty purple enclosure that just screams Teisco.
Strymon call the BigSky a multidimensional reverb pedal. Whatever it means to you, it'll just take care of ALL your reverb needs, no matter how crazy you'd want it to be.
Compact and convenient – the Ojai is the perfect power supply for small portable boards. Don't let its size fool you though, the Ojai is a silent that delivers a large amount of power to your pedals without breaking a sweat.
A professional isolated power supply at a bargain price? It's not the work of magic, it's just Voodoo.
Everyone deserves a raise, even your pedals. Augment the height of your pedals for an easier-to-access playing position so you can say goodbye to those awkward one legged tap dancing on stage.
A pedalboard case that comes with a free pedalboard? Talk about having your cake and eating it too.
Accessories
A great multi guitar stand is something you shouldn't be without. Have you guitars always on the ready and quickly accessible with the Ibanez STX5E Multi Guitar Stand for 5.
Military grade materials for music making mechanism. The MONO Vertigo Acoustic Guitar Case offers extreme protection and the ultimate in portability. You should never leave home without it.
Durable acoustic strings that retain their tone for a lot longer than your average brand – Elixir strings will help you sound fresher for a good long while.
Excess humidity is the scourge of guitars everywhere. Protect your cherished instruments by wicking away the additional moisture with the Taylor Dehumidifier set.
Combining a minimalistic ethos with premium materials, the MONO Stealth Alias is sleek, stylish and ultra functional. The end result? The perfect carry for individuals who are always on the go.
Made for drummers who require a convenient and cost-effective manner to carry their many drumsticks around – the koda essential Stick Bag TWO.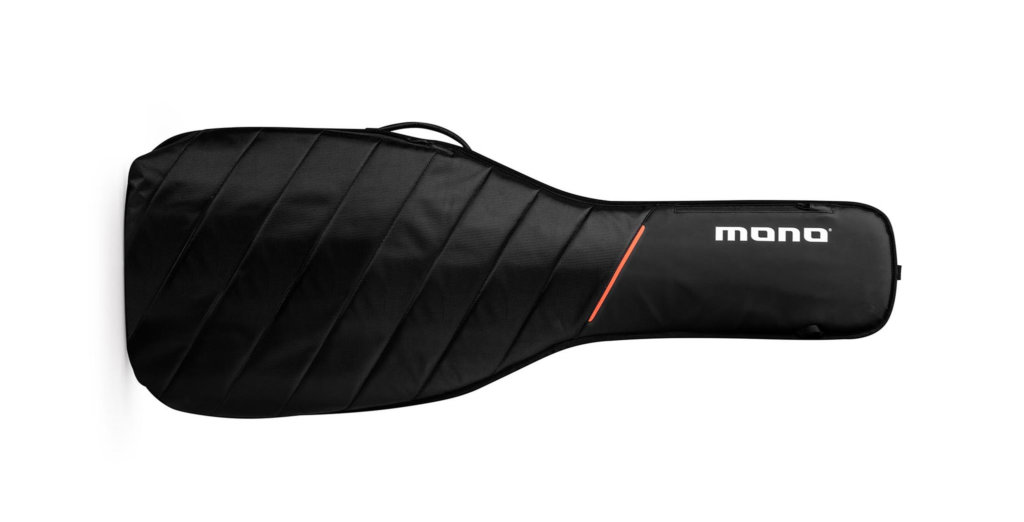 Protection and portability. Transport you bass from place to place with the ease and peace of mind that only MONO gear can give you.
A kitchen utensil for the musically inclined – the Fender Telecaster Cutting Board will have you dicing your ingredients to the beat.
Your fretboards need nourishment too! A slick fretboard is a joy to play on, and it'll protect and give it some much needed moisture.
In a classy herringbone cotton fabric and antique brass hardware, Harmony's guitar straps exude a sense of old world charm, all while keeping your guitar slung comfortably.
With audiophile-quality wire with custom Neutrik 1/4″ plugs, it's no surprise these cables are built for the stage. An at such a price point, no one should ever be playing with bad cables!
We're sure you know and love the Jazz III pick. But what about the Jazz pick… with glitter! Of course it has to be Teisco!
Capos are an indispensable tool in an acoustic guitarists toolbox. Lightweight, easy-to-use, and reliable, Kyser's Quick Change Capo have been firm favourites with many guitarists to date!
Sleek, stylish but most important ly, these fit easily into most gig bags and even the headstock compartment in hardcases. Your guitars deserve a solid platform, and Cooperstands do just that!
Maker of some of the highest quality capos, G7th's Ultralight Classical Guitar Capo is built specifically for the flatter radius of the classical guitar.
Amplifiers
Big things come from small packages with the Loudbox Mini Bluetooth Amplifier. At 60 watts and bundled together with a whole host of premium effects, we're struggling to think of a better acoustic amplifier.
True to its namesake, the Rumble is the perfect amp to get your thunderous bass lines heard throughout the land.
No tubes? No problem! The Marshall MG10G is a twin-channel tone machine that can summon classic Marshall sounds with ease.
BOSS Katana Mini – 7-watt Combo Amp
All your favourite rock tones wherever you go? Yes, with the BOSS Katana Mini you can sound like Eddie Van Halen to John Mayer any time. Just pack some batteries, take your guitar with you and you're set!
Drums and Percussions
A dual-threat practice pad that promises a low-noise and responsive practice solution – the Evans RF12D has all the surfaces you need to practice anytime, anywhere.
The Vic Firth 5B American Classic is the ultimate desert island drumstick. Made from dense and durable hickory, this quality pair will certainly outlast many other lesser drumsticks.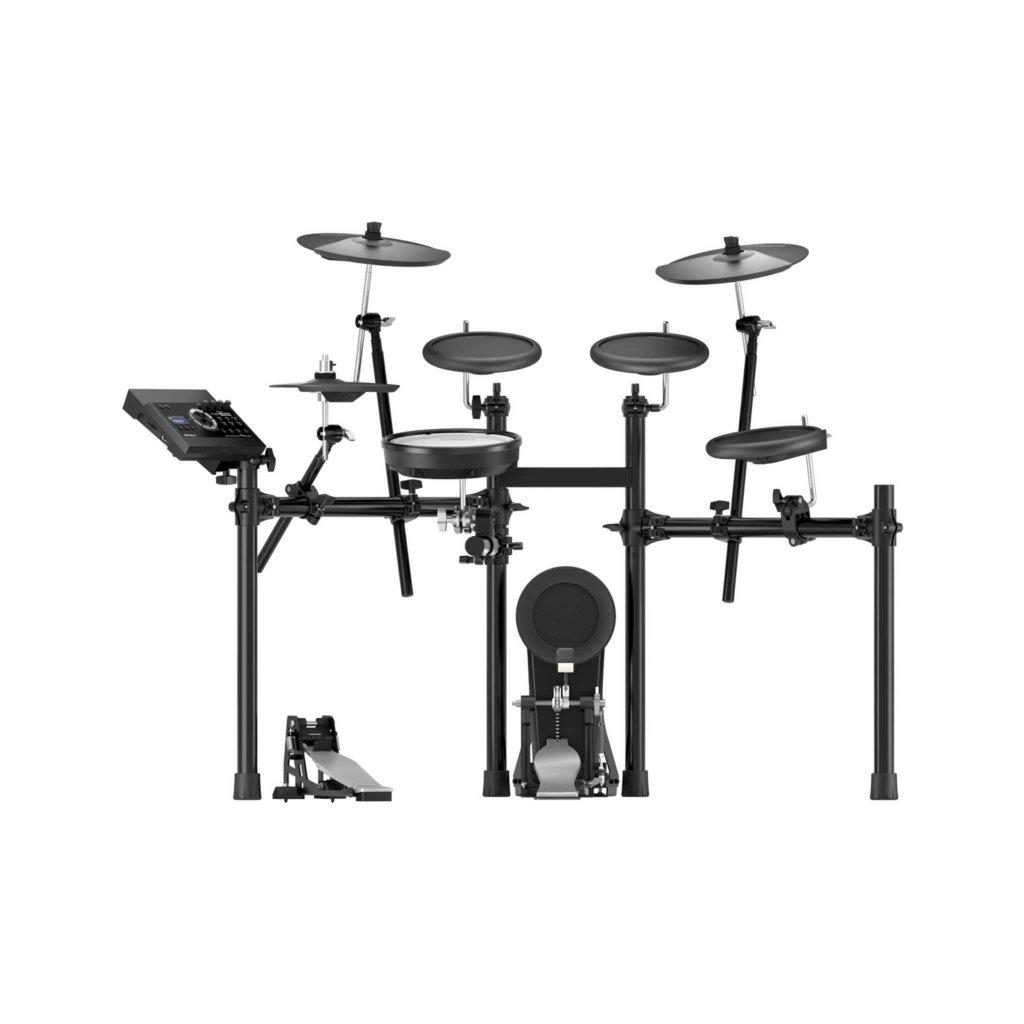 The perfect kit for quiet practice without compromising on feel and sounds – the Roland TD-17K has the hardware and software to give you the most realistic drumming experience to acoustic drums without causing an uproar in your neighbourhood.
Drum up a storm in utter silence. The patented Alesis mesh drumheads convey incredible authentic feel and response, plus a multitude of drum kits and sounds await.
With its birch cabinet construction and birch frontplate and a fully adjustable frontplate and strings, this cajon has everything you need for traditional flamenco and so much more.
Recording and Pro Audio
The best tiny monitors in the game? We'd yet to have heard of a monitor that comes close to the features housed within the ILoud MTM Studio Monitors.
Looking for your first turntable? The Audio-Technica AT-LP60XBT Fully Automatic Wireless Belt-Drive allows you to get the high-fidelity sounds of vinyl without the need to severely tighten your belt.
The best beginner interface on the market? We certainly think so! With the Link Analog Mini, music recording is as simple and accessible as it has ever been.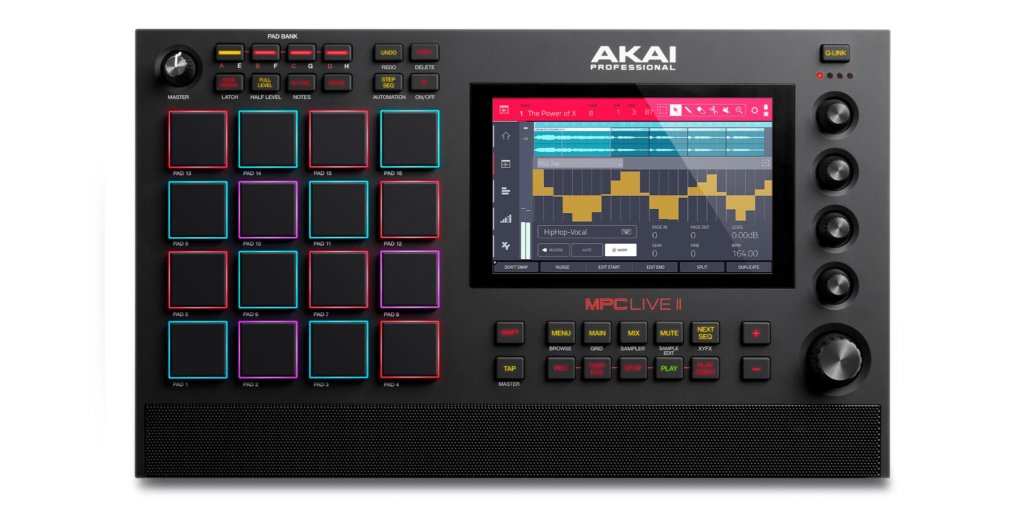 Once again, Akai Professional has completely changed the sampler game. Take inspiration from any sound and make music anywhere.
Quality, consistency, and durability – all key tenets that Shure have followed to make the SM58 the default choice for handheld mic on stages worldwide.
The SM57 is one of the most popular mics in the music industry – and for good reason too. Dubbed as the world's most versatile microphone, you can find them in studio and live venues recording every possible sound source imaginable.
Ditch the wires and up the rockstar factor with Marshall's Major III Bluetooth Headphones.
Want to stand out from the rest during your Zoom meetings, podcasts, live streams? You need a pop filter to screen out those annoying plosives. And Blue Microphones have an easy-to-use, durable one which go perfectly with their mics and more.
For many of us, our stage is now at our desks! Industry leaders in mic stands and many other stage accessories, K&M is your best bet for a reliable table mic stand.
Take full control over your DAW with M-Audio's Code 49 Black USB MIDI Controller that's packed with features like the 49-note semi-weighted keybed and myriad of faders.
A favourite among DJs, studio engineers and casual listeners alike, the Audio Technica ATH-M50x is perfectly at home whether in the studio or on your morning commutes.
The red audio interface that needs no introduction. Focusrite make some of the best recording gear out there and the 6i6 is no exception.
Aston deserve every bit of hype that surrounds their Origin cardioid condenser mic, with it's incredibly affordable price tag when you compare it to its equivalents.
And, that's a wrap! Make sure you keep your eyes peeled for our National Day Collection at sweelee.com.sg! There's something for everyone this National Day. Here's wishing Singapore a happy 55th birthday, and a music-filled long weekend for all our friends here in Singapore!