Surely you'd have seen headless guitars and basses in music stores or on the internet. These futuristic looking instruments aren't actually a new thing – they've been around since the 80s, along with the other striking oddities of the decade.
The headless concept has seen a surge in popularity over the past decade, and we think these niche instruments are worth a closer look.
So, what is a headless guitar/bass?
The answer is as straightforward as the name suggests. The difference between a headless guitar and a conventional guitar, is the lack of a headstock. Instead of tuning pegs, the head stump of a headless guitar houses locking nuts that hold the strings in place while the duty of tuning has gone over to the bridge in the form of thumbscrews.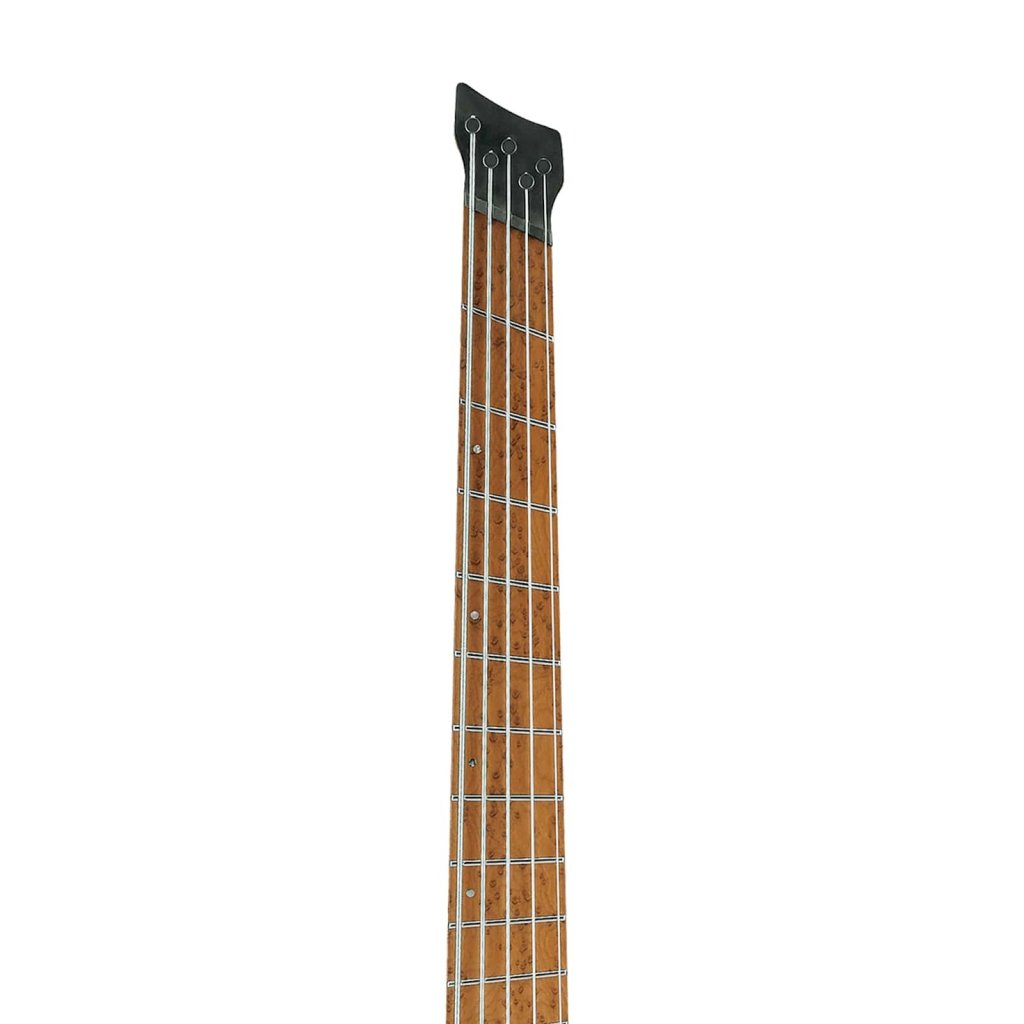 Are headless guitars/ basses better?
They say beauty is in the eye of the beholder. And headless guitars are no different – it's just a matter of preference and taste. Everyone knows how the archetype guitar looks like, so when the first headless instruments popped out they looked like they came straight out of the Nordic minimalist design school. Progressive, ergonomic and modern – you hear these words thrown around when discussing these instruments.
Just like the angsty youth who are keen to jump on the latest trends, there will always be players who enthusiastically accept this design makeover. But looks aside, there are multiple convenience factors and creature comforts that these headless wonders bring. So, better isn't the "right" word – headless instruments are just one of many different mediums we have at our disposal to create music.
What are the benefits of headless guitars and basses?
The best instrument makers in the world will forever challenge the status quo – no instrument today is perfected. The headless guitar and bass have been built upon conventional designs, but they have refinements that go beyond that oddball aesthetic. Here are some of the tangible benefits that these headless instruments offer:
They're lightweight
Without the weight of a headstock and machine heads it's no surprise that headless instruments are lighter in comparison. Less weight on your shoulders will allow you to player longer with more comfort, great for those long studio sessions and gigs.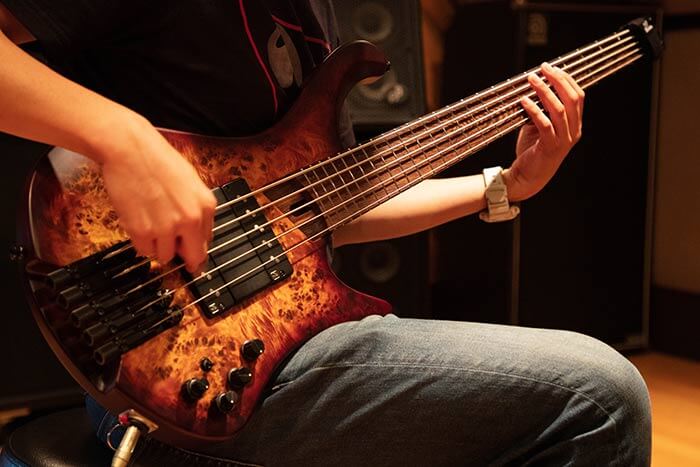 They're well-balanced
Some guitars and basses suffer from the dreaded headstock dive issue. Ever had a bass whose neck kept tipping downwards while you played standing up? That's because the instrument's headstock is heavy relative to its body. Headless guitars and basses don't have this issue entirely because the weight of the headstock has been totally removed. They rest on your body just right whether you are sitting down or standing upright.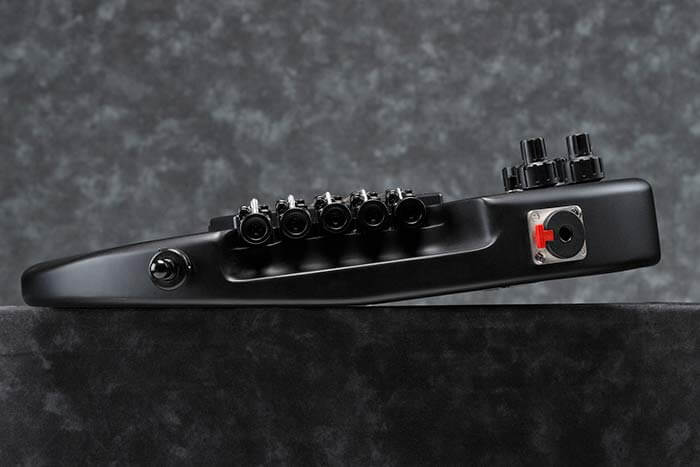 Restringing is quicker and simpler
First timers might not have a clue when it comes to changing strings on a headless instrument. But it's actually easier and simpler than you think. Simply place the strings through the bridge and thread them through the locking nut. Then hold the strings at taut and tighten the locking nuts to clamp them down. Lastly, use the thumb screws on the bridge to tune up accordingly. It's a rapid process that might make you not want to go back to traditional headstocks!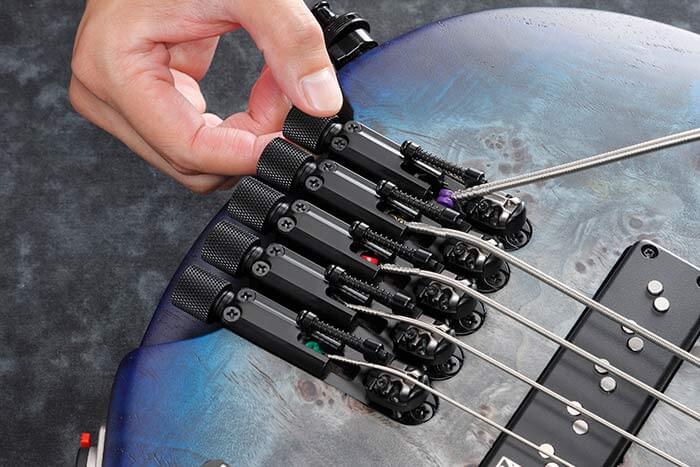 They are mobile and easy travel instruments
If you take the headstock away from the instrument, you lose a good chunk in size! A smaller instrument brings a slew of size-centric benefits – they're easier to carry to gigs, they don't require much space to store, they fit more easily into the overhead compartment on planes, the list goes on. And, since there isn't a headstock that could potentially break – headless guitars and basses are more durable and hardy. They'll take a knock or two when it travels without sustaining serious, structural damage.
For these reasons, headless basses tend to be more common and popular than guitars. Here are some headless bass guitars which are available at Swee Lee today.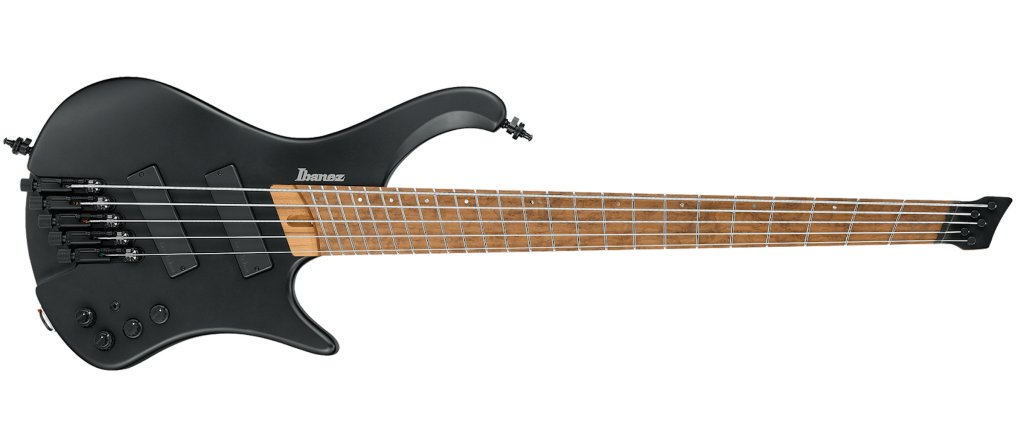 Ibanez has now got in on the headless action with their new EHB (or Ergonomic Headless Bass) series. These models are an affordable gateway into the headless scene with its specially designed body that maintains its playing position whether you're sitting or standing.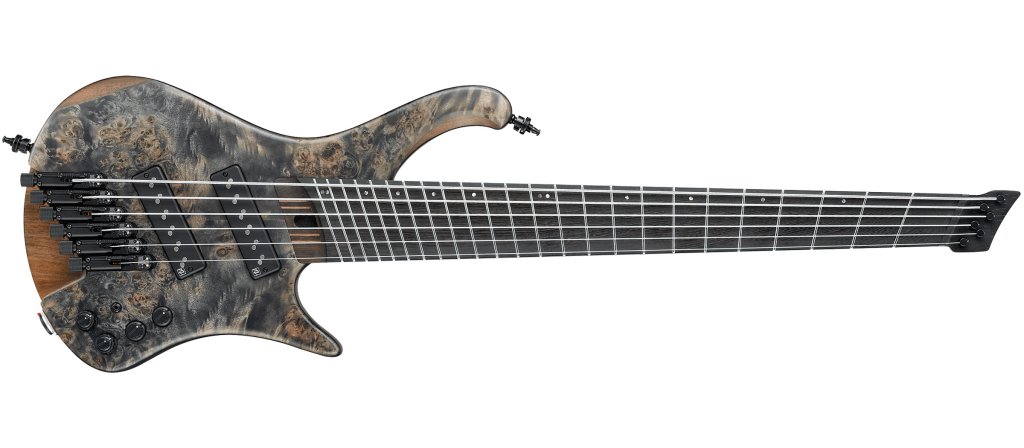 Ibanez has also employed a custom designed MR5HS bridge for the EHB series. Each bridge piece is independently attached to the body for maximum vibration transfer, with saddles that are adjustable for string spacing and for a wider degree of intonation. The EHB series also features many premium features such as Bartolini pickups, stainless steel frets, Schaller S-Locks strap pins, Neutrik locking jack, and a detachable finger ramp.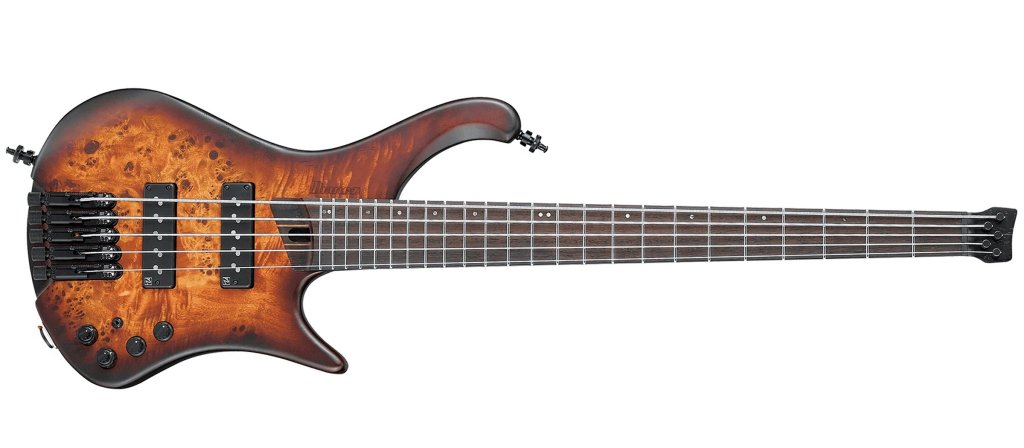 So what's the good news? We've got a whole shipment of them in stock right now!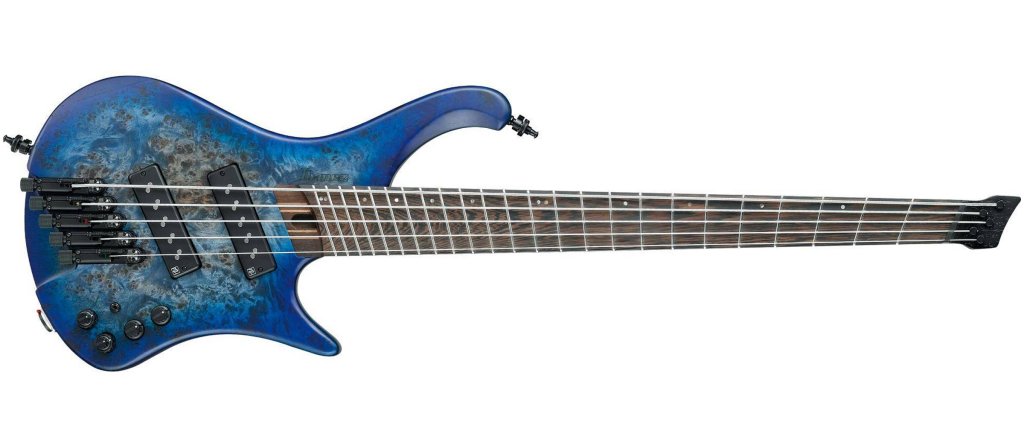 If you'd like to try these basses, head over to our stores in these locations. If you want to check them out in the comfort of your home, you can head to our online store here.
Also, be sure to check out more of the Swee Lee Blog for more gear highlights and releases!