How a guitar conjures a whirlwind of emotions with just six strings is just part of its allure. The rest of it results from delayed gratification – it take weeks and sometimes months to develop the finger strength and muscle memory to play your first song, and even longer to recognise just what your guitar and yourself really are capable of.
Soon thereafter, you will have the gift of music that you can share for the rest of your life. To get there, you need the right tools. It all starts with your acoustic guitar. Where do you begin? What should you be looking out for? Is the look of my guitar going to matter? We're going to address all the questions in your head so you know what to look out for when you go looking for your first acoustic guitar.
How much should I be spending?
Before you get to choosing your first guitar, you should ask yourself just how much you're willing to spend on one. Of course, the worries of "what if I lose interest?", "I'm just trying it out first" will tempt you to buy the cheapest guitar possible, but you don't want a guitar that is difficult and uncomfortable to play – it'll end up being a discouraging and unfulfilling experience.
The saying "You get what you pay for" is quite true in the world of guitars. How much you spend should be based on what you need. Is the guitar never going to leave your bedroom? Do you intend to perform with it? How much do you value the tone of the guitar? These are just some of the questions to ask yourself and should dictate how much you splash the cash.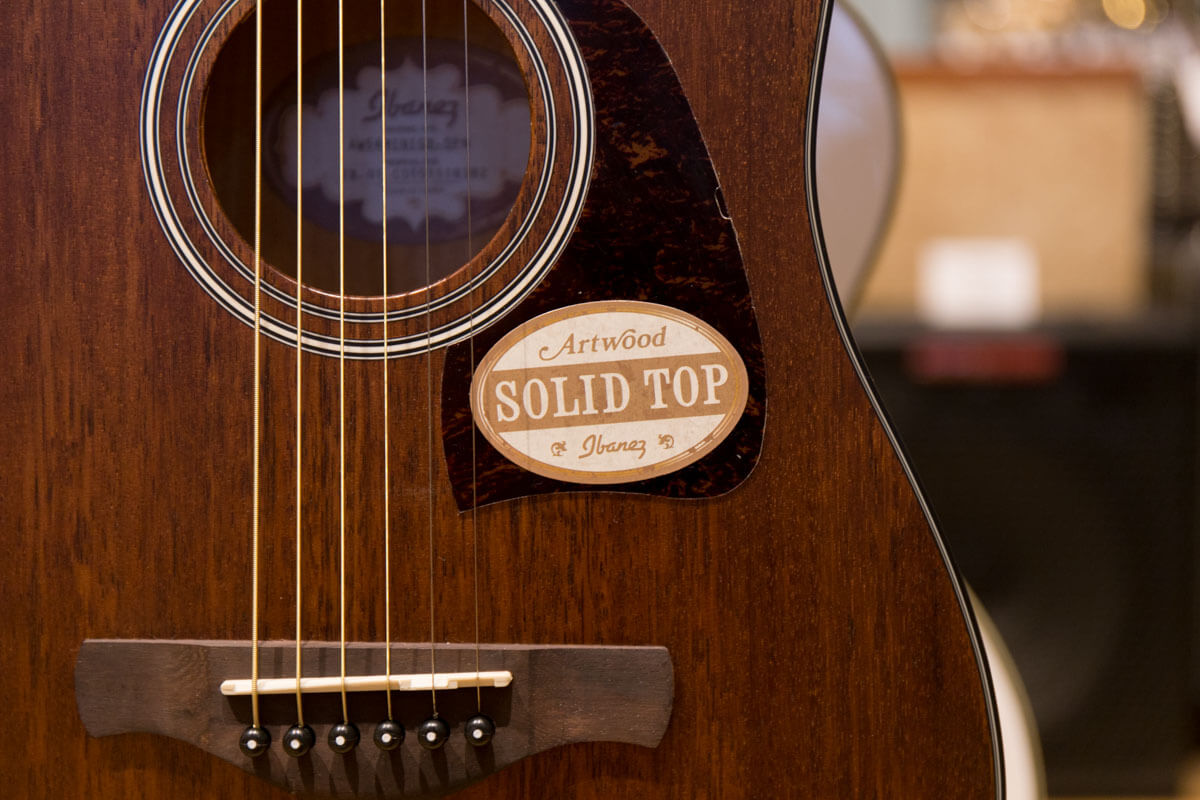 Pro tip: If you've got more than $300 to spend, look out for acoustic guitars with solid tops. These resonate and sound better than cheaper guitars with laminate tops.
Acoustic or Classical?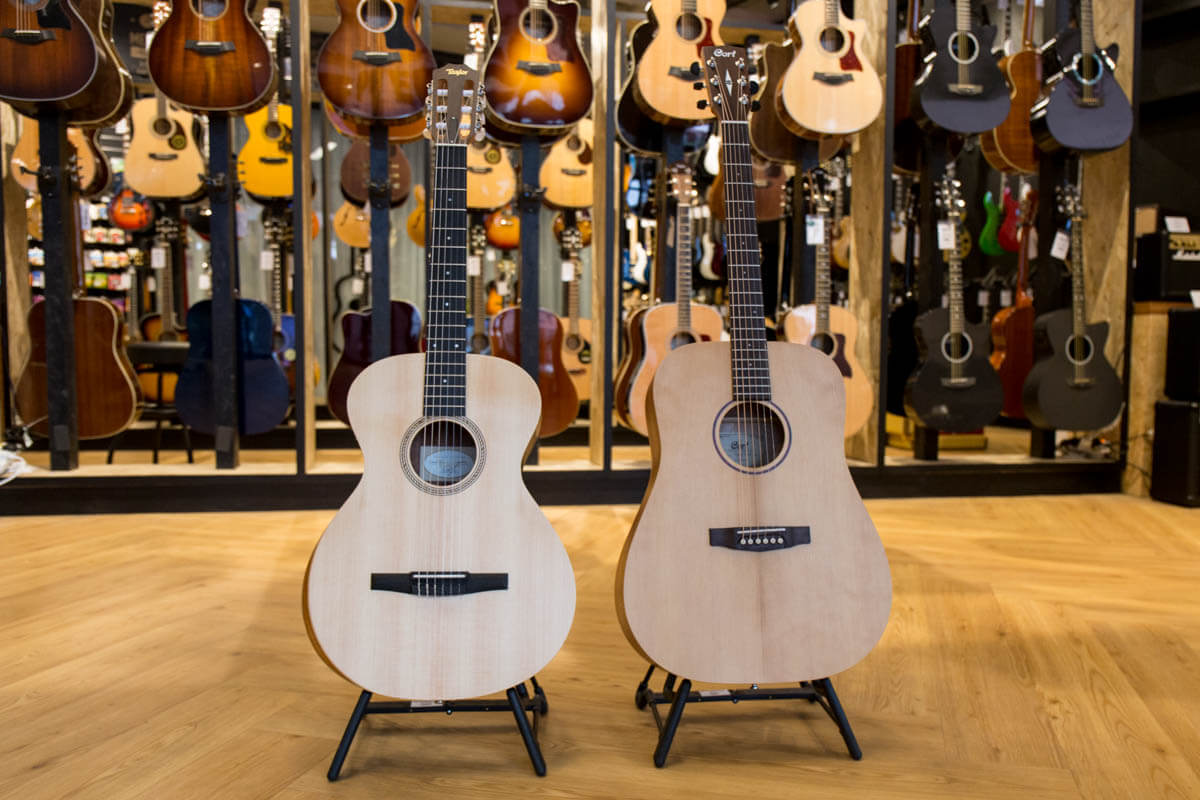 It all depends on what kind of music you want to play! Are you seeking aspirations from Ed Sheeran and Taylor Swift, or are you into the more classical or flamenco tunes?
It's important to choose the right guitar because they have completely different sounds and styles of playing. An acoustic guitar, with its steel strings, is heard on most genres, and is by far the more common and versatile choice. The classical guitar has nylon strings – its mellow and warm tone more suited to classical and Spanish music.
Try before you buy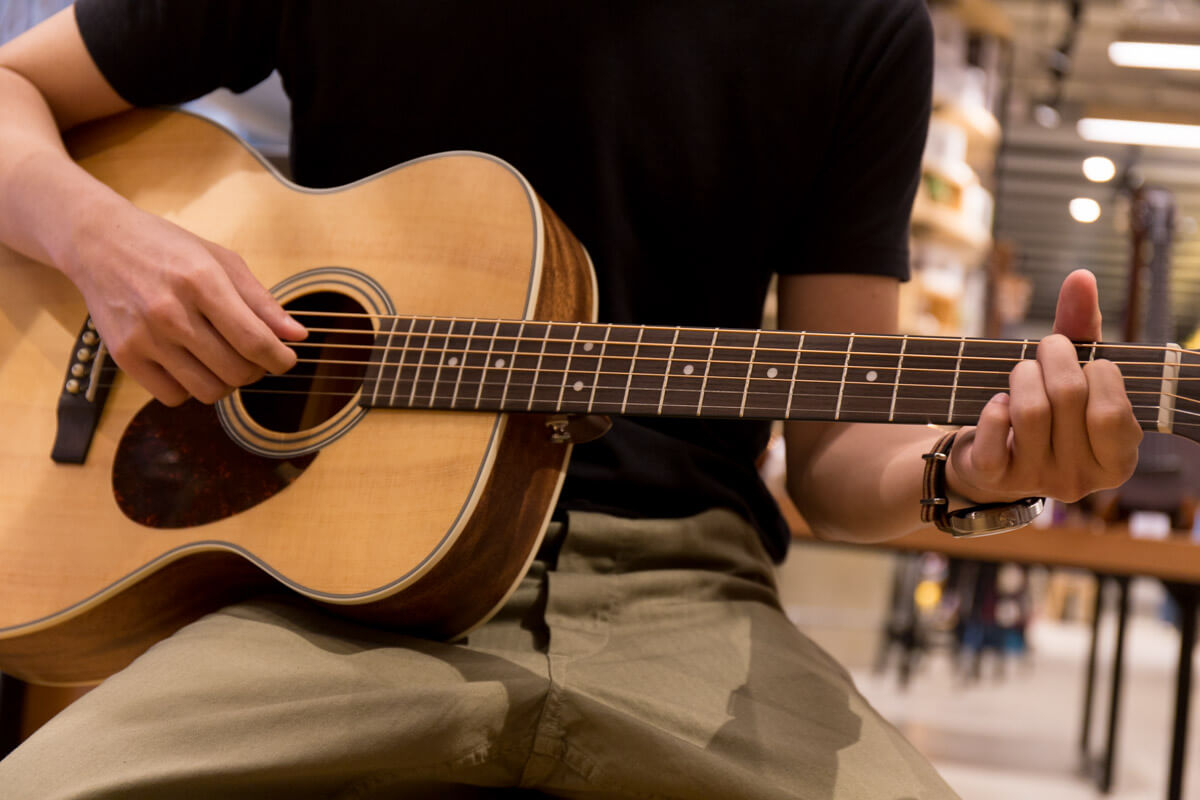 Just like you'd test drive a car to see how it handles and feels, you ought to test a guitar for that exact same purpose. Acoustic guitars – especially the higher end, handcrafted ones – can have subtle differences in each individual guitar. It's best if you find an acoustic that you feel most comfortable with. Also, don't be shy – try as many guitars as you need! Comparing them side by side is the best way to find out what you like and dislike.
Picking the right size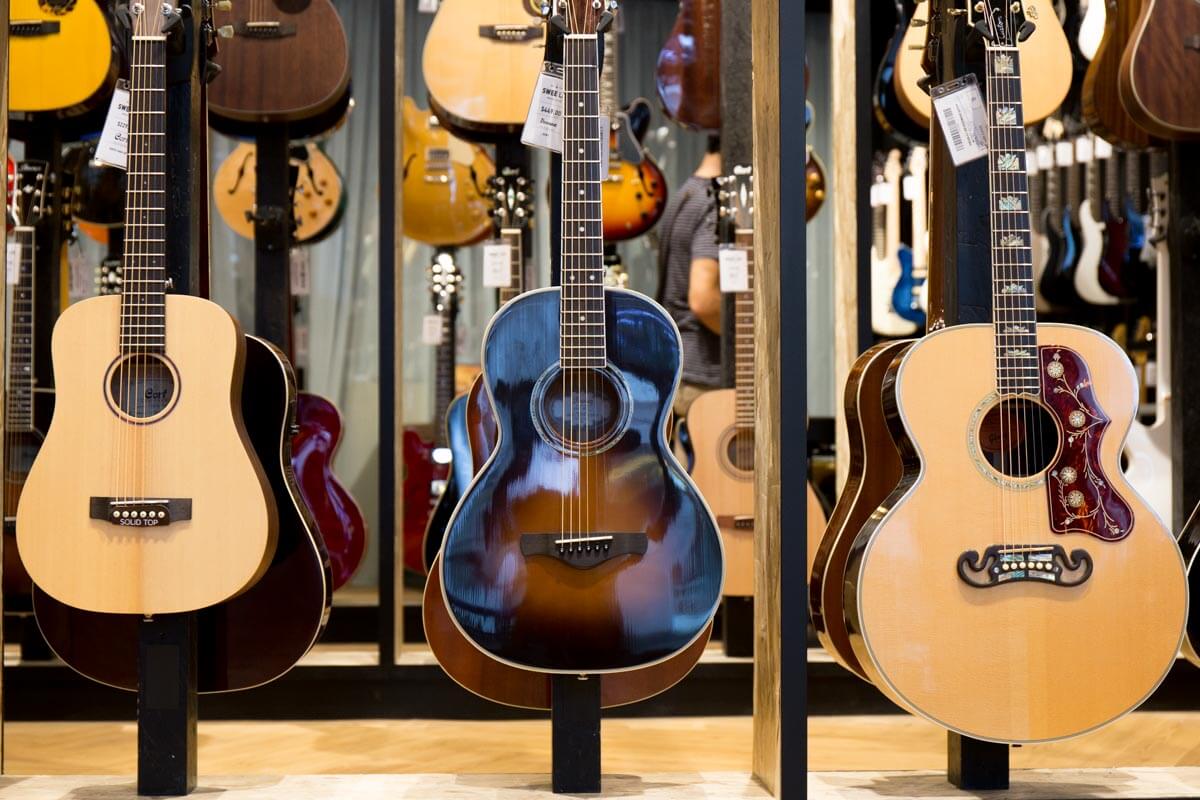 So what defines comfort? For starters, acoustic guitars come in many different sizes and shapes. The classic dreadnaught is the most common size for an acoustic so it's a good place to start. A smaller size guitar like a parlour can be easy to hold, grip, and play. The small body doesn't get in your arm's way and can be a breeze to play.
Size isn't always about comfort – these different guitars possess different tonal qualities that are desired by players. A jumbo has great projection and a deep bass, loved for strumming and open chords.
No pain, no gain
Practice will hurt when starting out guitar, but the good kind! Your fingertips will have yet to develop the hard calluses that make fretting less painful. But can you lessen the discomfort? Yes – and your guitar can play a part in that.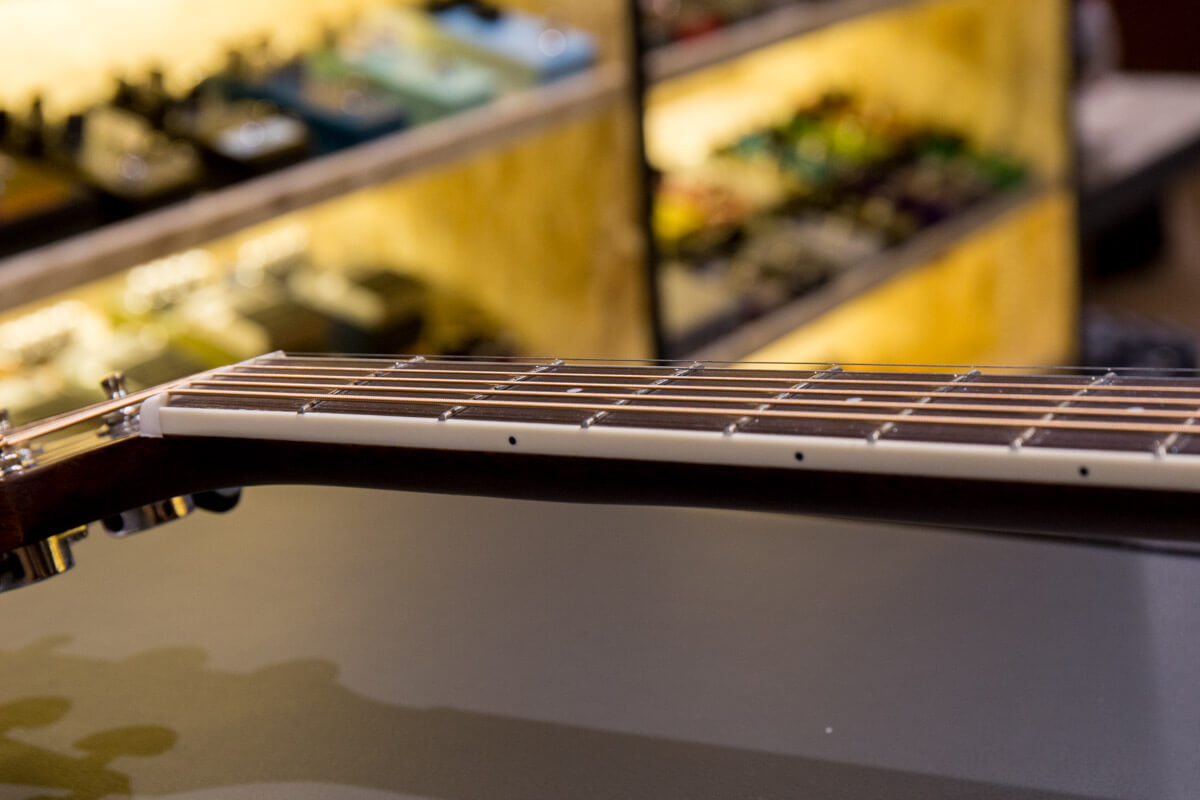 Look at the action of the strings – this is the distance between the strings and the fretboard. Too high action means you will need a lot more pressure to fret a chord. If you're just starting out, it's best to find a guitar with low action. Not only does it help with the discomfort, fretting notes and chords will be a lot easier.
If you're having difficulty playing because of the high action, it's not the end of the world. A good guitar tech can lower the action, with a combination of neck truss rod adjustments and by filing down the saddle at the bridge. But don't let this be an excuse to buy a poor quality guitar and expect a luthier to perform a miracle.
---
If you're still unsure about the type of guitar you should be getting, or you need to give a few guitars a test, head down to the Swee Lee flagship store at The Star Vista. We'll be more than happy to give you a personalised recommendation!
And if you're just starting your guitar journey, learn the right way from our teachers at the Swee Lee Music Academy.