The good people at Strymon have been very busy in 2020. After releasing their critically-acclaimed Iridium amp & cab simulator, they've wasted no time resting on their laurels with the unveiling of the new Compadre boost & compressor pedal.
The new pedal has definitely piqued our interest and who better to tell us about it than the co-founder of Strymon, Pete Celi himself. We used this unique opportunity to talk to him about their new Compadre pedal, their design philosophy, and even got to find which pedal he was most proud of making!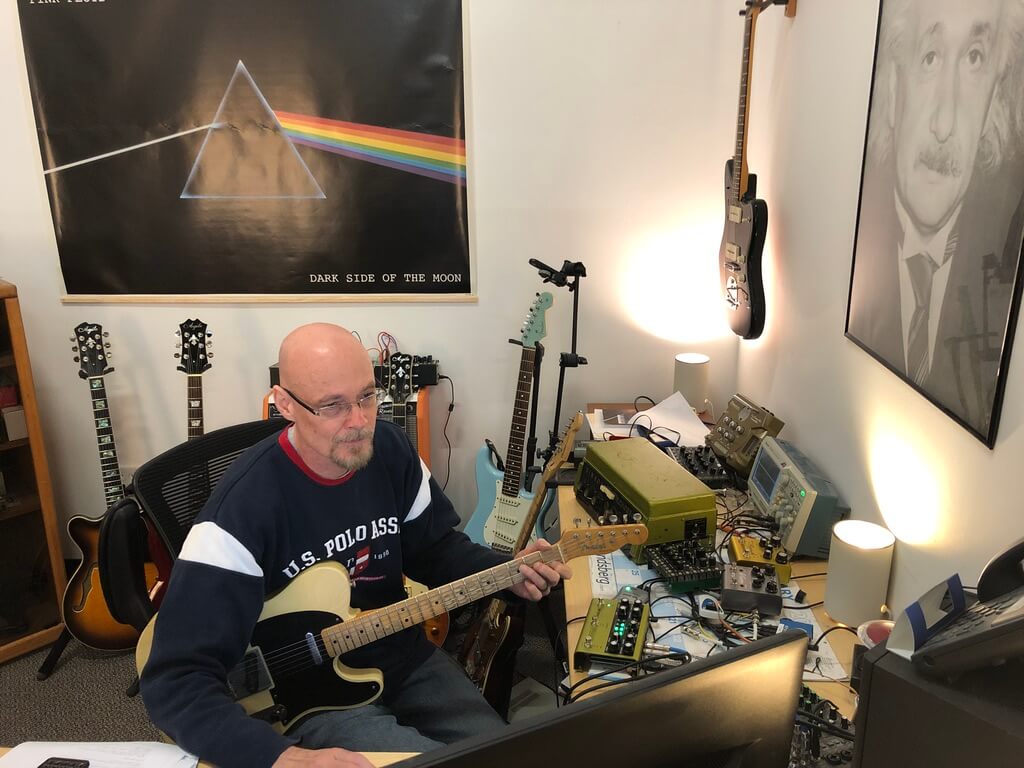 In the pedal industry where players tend to regard fully analog circuits as the premier format, what made you guys choose high quality DSP (Digital Signal Processor) architecture to be your calling card?
The flexibility and possibilities of a DSP platform allow you to be limited only by your imagination. If the goal is to create an effect that was traditionally achieved with analog circuits, it is our challenge to devise algorithms that capture the right sound and feel. Once done, the amount of fine-tuning and control available is a great benefit of a digital system. And you can create sounds impossible to achieve with purely analog means as well.
What is the design process of your pedals like? Take us through a typical ideation to creation process.
Each product is different. Some are more or less defined before we start the engineering work, and others sort of 'will' their way into existence from experimentation and explorations. There are always a few things going on in parallel. We listen to input from the entire team when we are defining products.
What would be your advice to anyone looking to put together a pedalboard for the first time? What are the essentials pedals in your opinions?
The essentials are an overdrive (or two), and a delay. If you are looking for more ambient-style sounds, a reverb pedal is a must-have. Modulation pedals can add colour that can be a nice change of pace.
Any under-the-radar must haves?
One thing you should not overlook – you need a good power supply, especially if you are going to have a number of pedals.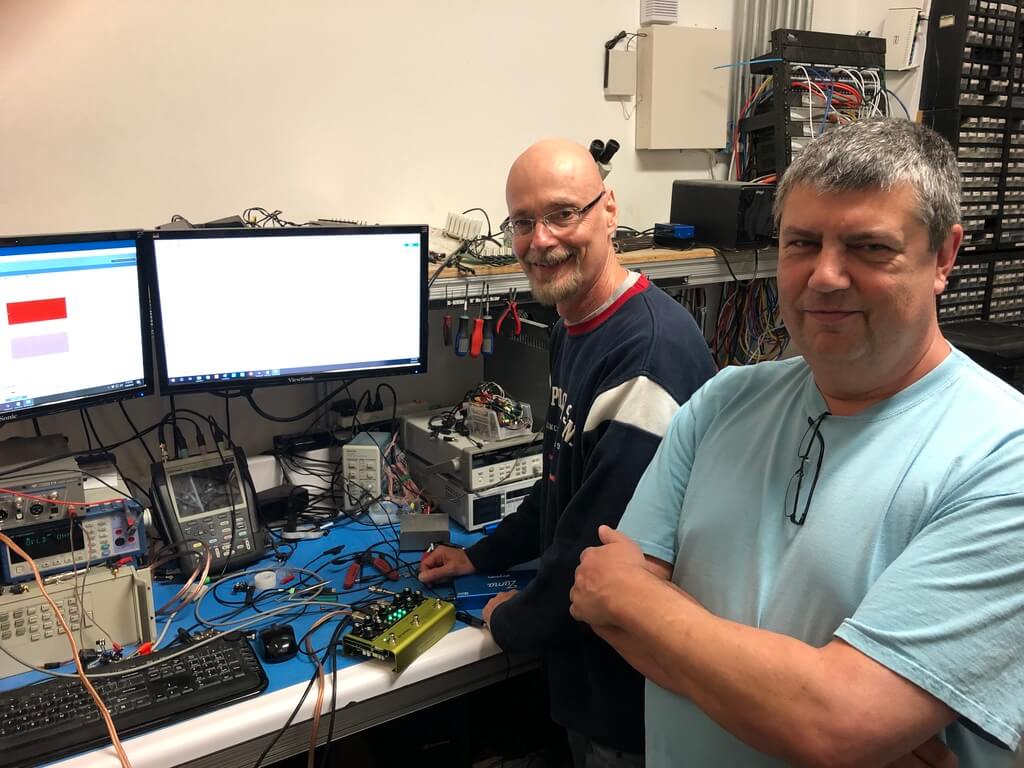 In your opinion, what is the right way to arrange your pedalboard signal chain?

Traditionally it would be overdrive into delay into reverb, but some people like the sound of a distorted delay so you could put the delay before the overdrive. Modulation is one that some people prefer before and some after. I like phasers, flangers, and univibe before overdrive, but chorus usually after overdrive.
What is the pedal you are most proud of making?

That's like asking which child (or cat) is your favourite. It varies from time to time as to what I'm playing or what sound I'm trying to get. But for the sake of an answer, I'll say our BigSky reverb. That was a lot of fun to work on.
Talk to us about the Compadre. What was the idea and the features behind it ?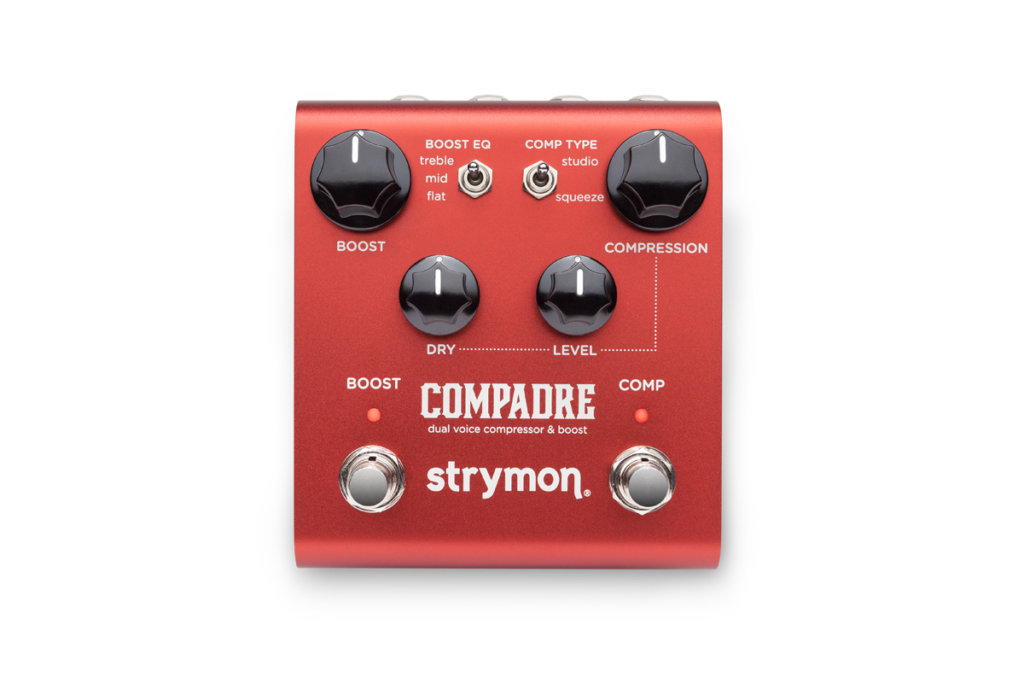 We wanted to expand on the capabilities of our beloved OB.1 compressor. So we added two different compression circuits and made the Boost feature independent so you can have either compression, boost, or both. The boost has three selectable EQ curves and we also added a dirty boost option for a little more flavour.
On top of that, the entire analog circuit is controlled digitally so you can have presets and MIDI operation. Last but not least you can use a normal expression pedal to get a fully analog VCA volume pedal as well.
Many of us highly regard the OB.1. Could you tell us the key differences between the OB.1 and the Compadre?
We wanted to honour OB.1 and we used its sonic characteristics as a guide when we developed the 'Studio' mode of Compadre's compressor section. Some people wanted more 'extreme' compression and that's why we included the 'Squeeze' compression mode. Also, making the Boost independent increases the usefulness of the pedal.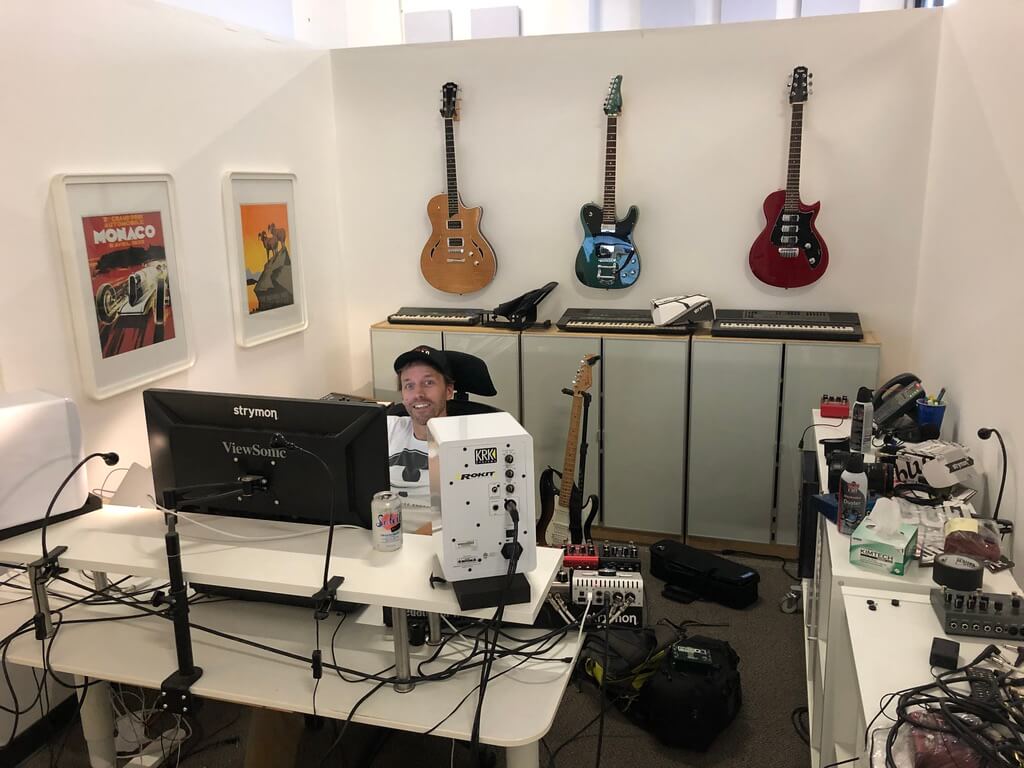 What do you think are the biggest challenges and opportunities for the guitar industry and music industry in light of the current COVID-19 pandemic?

It's a unique time to say the least. It seems that there are many people who are fortunate enough to be able to use this time to further explore their musical and creative interests and that's good news. There are people out there who are looking for new gear.
For manufacturers, the challenge is trying to produce and ship goods with extremely limited staff and slow supply chains. For retailers, it is a giant shift to exclusively online sales. There is opportunity to use the lessons learned to increase efficiency in the workplace and retail sector going forward.
So after releasing the highly successful Iridium and the very exciting Compadre, what are your plans for the future?

We're working on a few things at once now, and we're hopeful that we'll see more excitement in 2020!
The Strymon Compadre Dual Voice Compressor & Boost is coming to Swee Lee soon, and you can get your hands on one then moment it arrives by pre-ordering here.
For our entire selection of Strymon pedals, head over to our website here.