Many guitarists proudly proclaim their love for pedals and effects, but few will ever match up to Calvin Phua.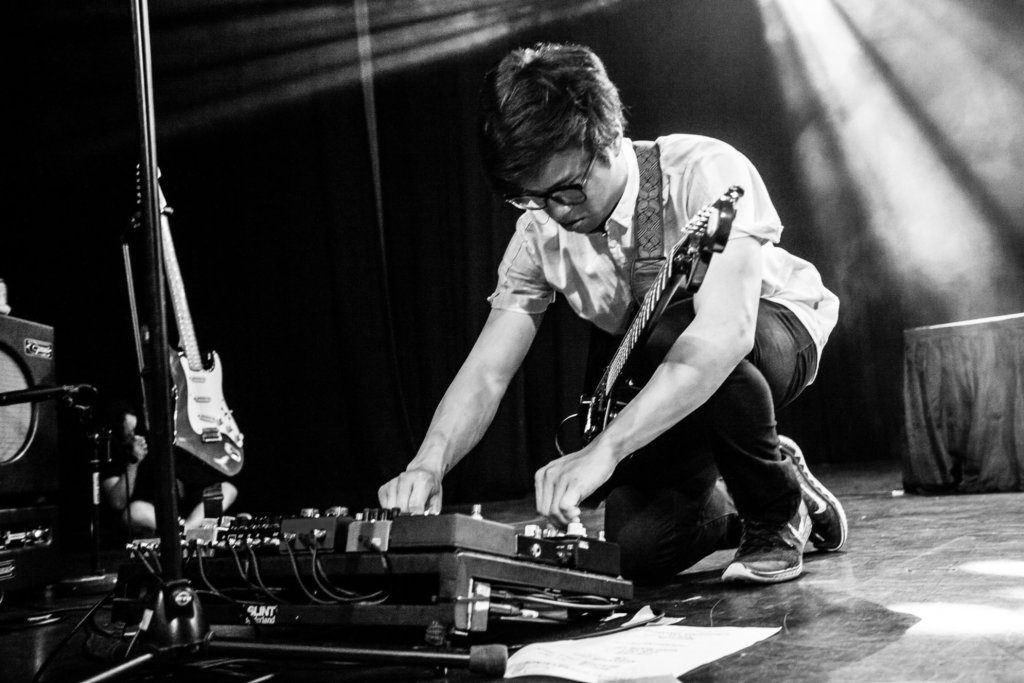 Best known for his work with beloved Singaporean indie rock outfit Stopgap, this guitarist carved out a reputation for himself over the years as a master over the pedal knob — manipulating the controls at his feet as if each pedal were an instrument in their own right. The results are sometimes ambient, sometimes frightening and always awe-inspiring (just check out the video at the end of this article!).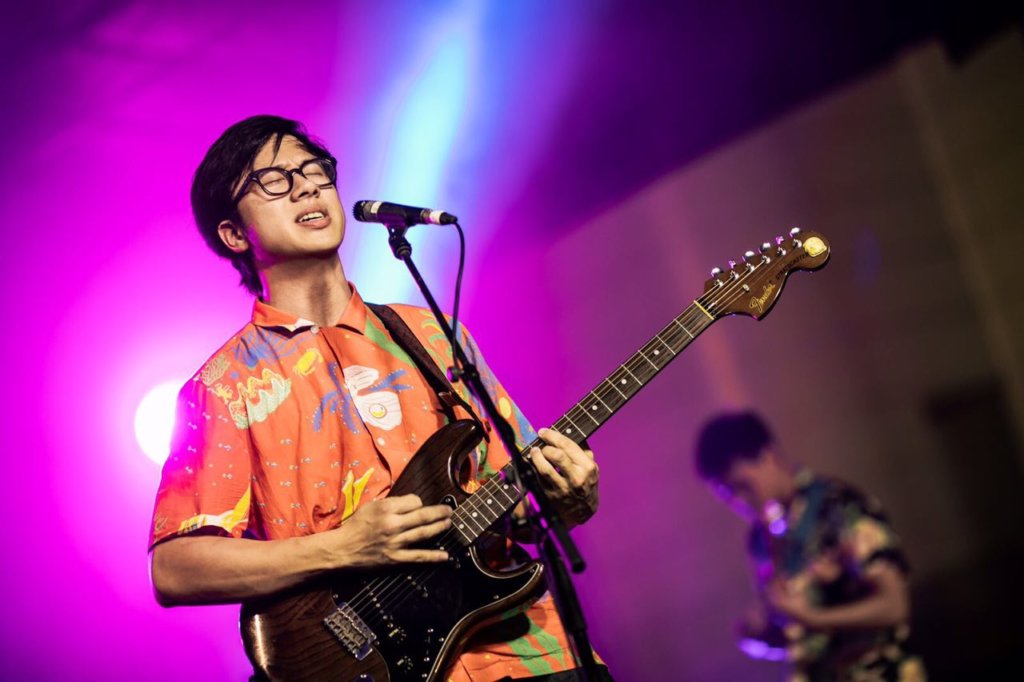 Calvin's personal inventory of pedals is just as impressive as his musical control of them. Out of his entire collection, a staggering 20 of them are all BOSS effects.
With that in mind, we ask Calvin about his all-time favourite BOSS effects and what makes each of them so special.

Calvin: What more can I say about the OD-3? It's one of the most refined BOSS pedals! If it ever fails on you (it probably won't — BOSS build quality is legendary), you can find it in many guitar shops like Swee Lee with little to no effort. That doesn't mean the OD-3 sounds bad though. In fact, it's one of the smoothest and satisfying overdrives that BOSS offers.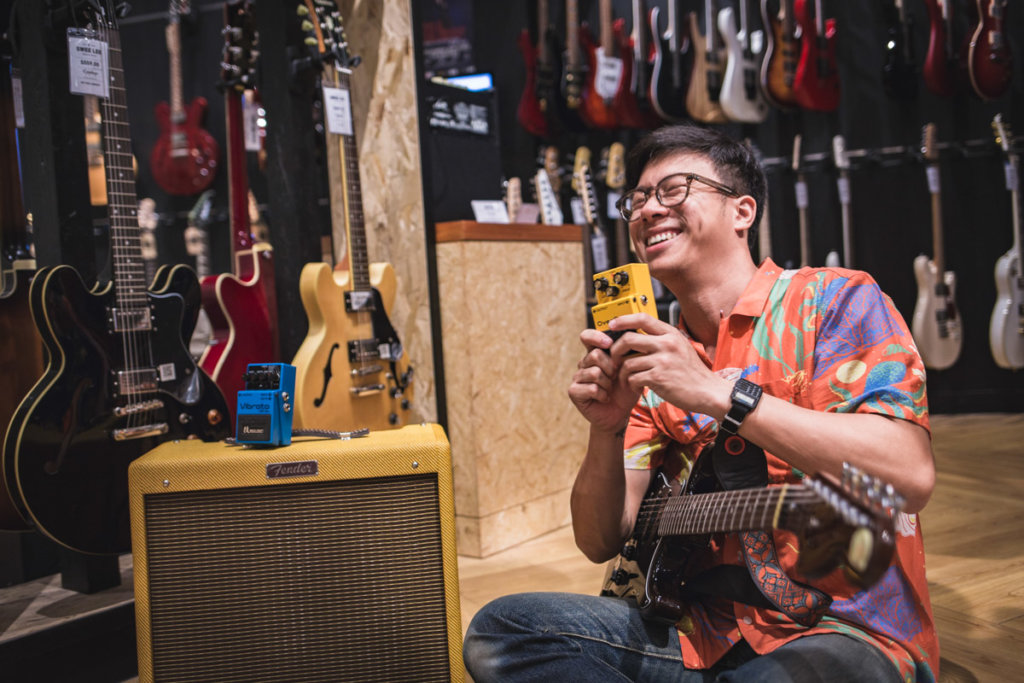 It's also the first ever guitar pedal I bought, taking me back to at least 2005-6! I have not replaced any parts since then and I use it super regularly. Amazing that a pedal can last more than 10 years!

Longer delay time and actual BBD (bucket brigade device) chips! I think the DM-2W definitely set the bar really high for the BOSS Waza line. The way the delayed signal chews into the dry signal really differentiates this from other analog delays. The trails are dark and warm which doesn't get in the way of your playing and forms a wash of notes that warble just right.
I do not own a DM-2W right now, but I do have one of its vintage counterparts, the DM-3. I love that BOSS reinvented their analog delay series, because vintage components fail from time to time due to wear and tear. The DM-2W gets rid of that problem and delivers that sought-after analog delay tone.

Inspired by the wow and flutter of old, degraded tape/ tape machines, the VB-2W is my go-to for warbly and seasick sounds. I love the sound and fluidity it imparts on almost anything! I've used it on passages of spoken word, guitars and even synths!
Having tried other vibrato pedals, the VB-2W really holds its own as the most pronounced and in-your-face, with the option of dialling it back with the depth knob.
The latching/momentary function is an often overlooked feature too! It has inspired me to use vibrato in new, creative ways in my repertoire.
This has by far got to be one of the weirdest effects that BOSS has ever invented! The Slicer is really amazing and sets itself apart from anything else in the market. Part tremolo, part arpeggiator, it really has to be the most underrated pedal on this list. The amount of times I've been surprised by this pedal is countless!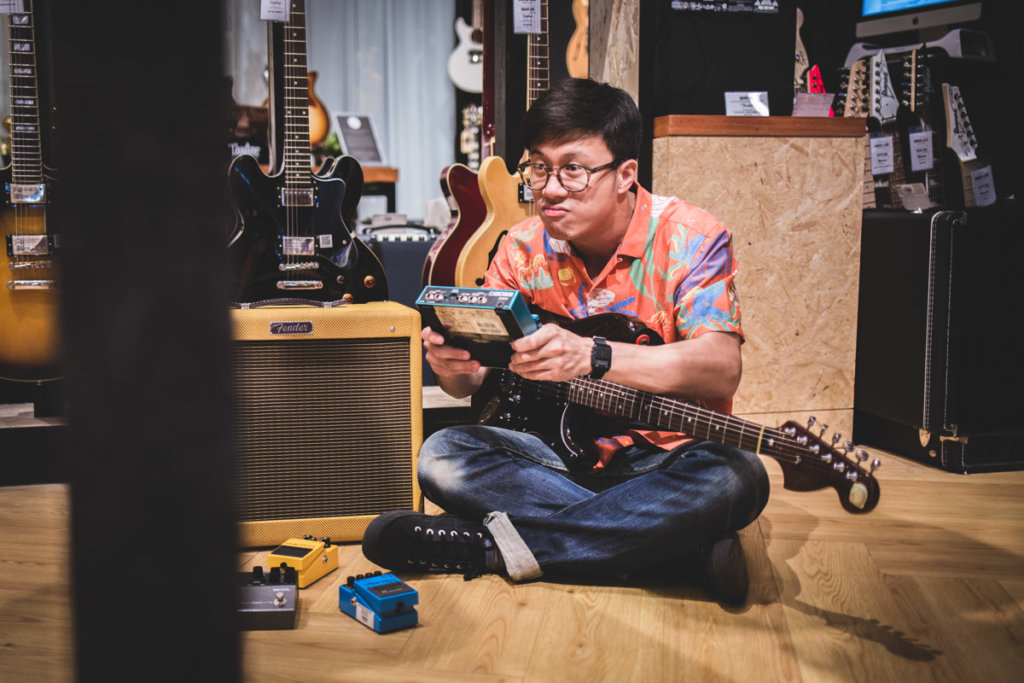 The SL-20 can transform your guitar into a synthesizer with its waveform length and attack options. The stereo imaging on it is insanely huge and it has to be run in stereo to fully unlock its potential! Next time, try sending a drone through the SL-20 — you'll see what I mean!

The RV-500 is pretty much all you can ask for in a reverb unit. Multiple reverb types, great functionality with the available buttons (i.e. no need for MIDI or external controllers) and many more features you can find within the menus. Having an LCD screen to view your parameters is another great thing about it. Saving and customising presets are really intuitive and relatively quick to do.
I've spent a lot of time using the RV-500 and it's provided sounds that I've thought could only be imagined. I have a patch that creates whale-like sounds and used it during a theatre show that included imagery of the ocean and whales. It has replaced almost all of my reverb pedals and has saved me so much pedalboard real estate (so I can fit more pedals on my pedalboard, obviously!)
Check out Calvin's pedalboard demo at our flagship store in The Star Vista with these 5 pedals in action (with a vintage DM-3 instead of the DM-2W). Check out the full range of BOSS effects here or test them out at your nearest Swee Lee store.