2020 was a pretty good time to start the audio recording project you've always wanted to do and most of our customers seem to agree. Whether it is finally beginning that long awaited podcast, upping the audio quality of your video game livestreams or perhaps turning your earworms into polished recordings – let's take a look back at some of the best selling studio gear as voted by you.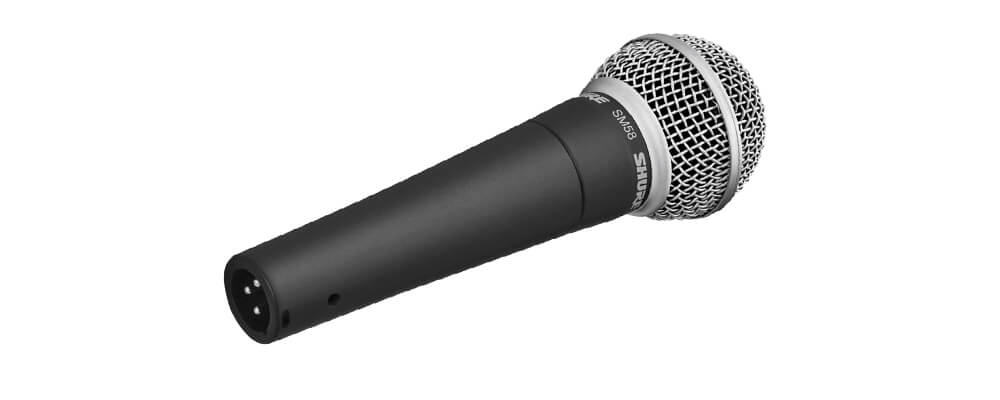 Utilised by many legendary recording musicians and performers worldwide, the SM58 is arguably one of the world's most popular microphones. With an instantly recognisable sound profile that is both rich and clear, the SM58 is a very effective microphone for capturing vocals and instruments in both the studio and the stage. As evidenced by its popularity in 2020, this bulletproof mic has also proved to be a hit with both live streaming and podcasting enthusiasts as well.
With an abundance of quality and timeless durability at an affordable price, it's no wonder how this dynamic mic retained its position on the microphone totem pole.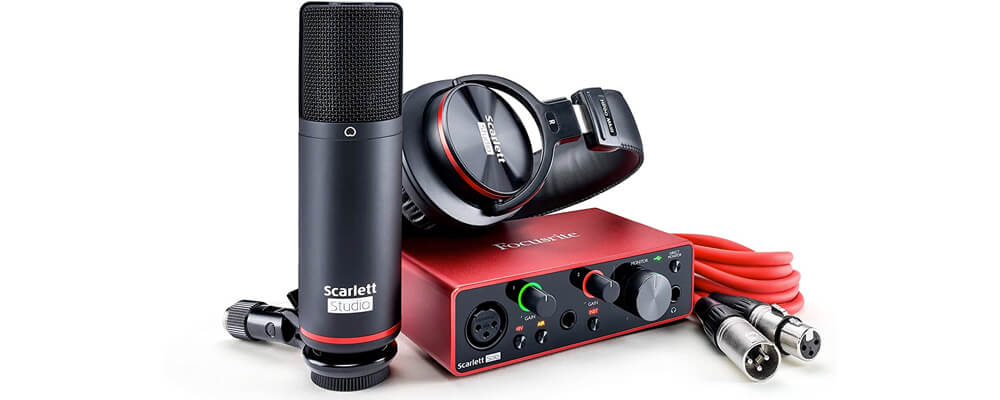 One of the easiest gateways into audio recording, the Focusrite Scarlett Solo Studio Pack has everything you need to get started on your music-making quest. Featuring the smallest USB audio interface in the Focusrite catalog, a CM25 MkIII condenser mic, and a HP60 MkIII professional closed-back headphones – this immaculate trio has everything you need to make detailed studio-quality recordings and listen to crystal clear audio playback.
In between their high-headroom instrument input and fool-proof Gain Halos, Swee Lee's customers really appreciated not being bogged down by technicalities and being able to focus solely on the music. With the Focusrite Scarlett Solo Studio Pack it's literally as simple as: unpack, plug in, and record!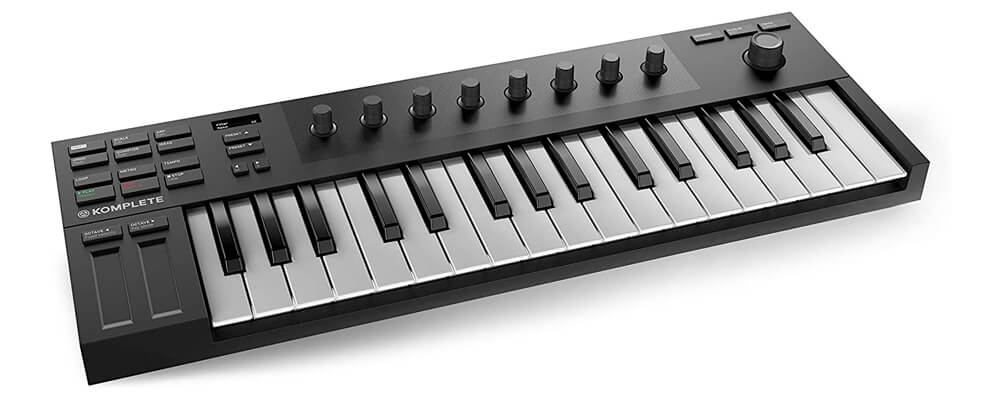 If you're big on ideas but short on desk space, then one of our 2020 Studio Gear bestsellers is definitely for you. The Native Instruments' Komplete Kontrol M32 Micro Keyboard is a compact MIDI controller that allows you to play, control or sequence a wide range of instrument plug-ins and effects on your Digital Audio Workstation (DAW). Its 32 tactile-feeling keys don't only give you great playability and range but also allow it to be small enough to take around or fit on crowded table spaces. Bundled with all the software you need to bring your music to life – soft synths, EPs, Maschine Essentials, Ableton Live 10 Lite, and the Komplete Start production suite – the Komplete Kontrol M32 literally equips you with all the sounds and capabilities of a fully-fledged studio.
Easy to set up and easy to pack up – if you want to make tracks on the go, or create a compact studio setup, the Native Instruments Komplete Kontrol M32 are the perfect MIDI keys for you.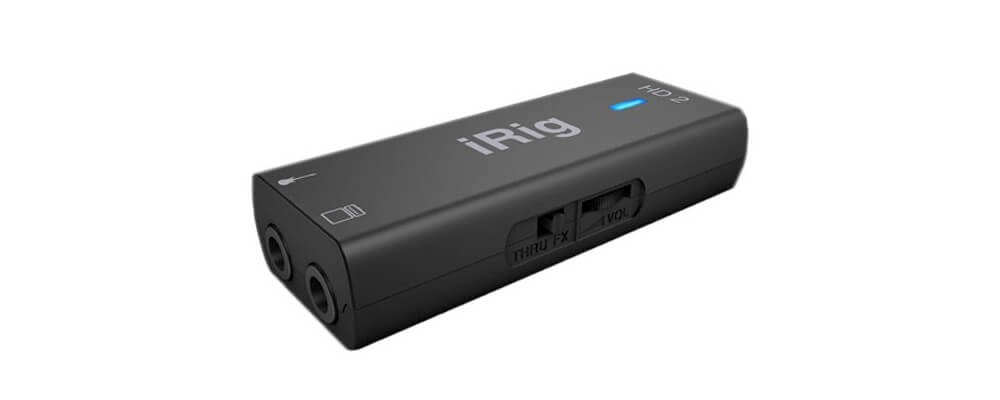 Part of the acclaimed iRig series of audio interfaces from the team at IK Multimedia, the iRig HD 2 is pocket-sized wonder geared towards the recording guitarist who is always on the go. With just a smartphone or laptop in tow, this ultraportable interface lets you lay down tracks or ideas anywhere you go – perfect for minimalist recording setups or musical nomads looking to capture inspiration when it strikes. Equipped with a premium 24-bit A/D converter and 96kHz sampling rate, the iRig HD 2 records crystal clear guitar signals that rivals studio quality recordings. A whole lotta bang for your buck, its immense quality at an equally stellar price-point really resonated well with the Swee Lee crowd – making it one of the best selling recording gear to make the 2020 list.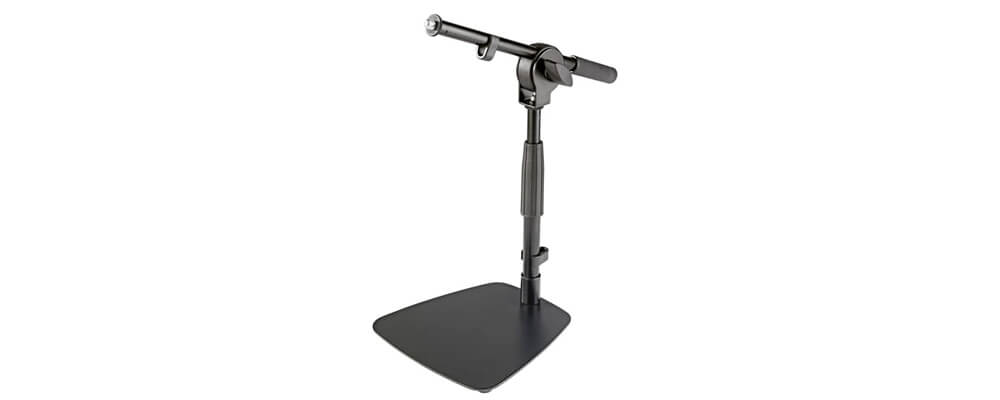 Whether it's voice overs, livestreams and recording demos, having a sleek mic stand is a prerequisite for any snazzy home studio. One of the best received studio accessories in 2020, the K&M Extendable Table Mic Stand has been described by customers to be a tremendously useful and versatile steel microphone table stand that fits a variety of recording applications. With height adjustability and a comfortable swivel arm, this K&M stand can easily be moved into the right spots for optimal audio capture.
In between its versatility as a table stand for broadcast purposes or as a floor stand for amplifiers, the flat stand base provides for both comfortable and space saving use – an ideal solution for studios with limited real estate. The K&M Extendable Table Mic Stand also comes equipped with four elastic rubber feet – a feature that helps reduce the transference of surface vibrations into your signal.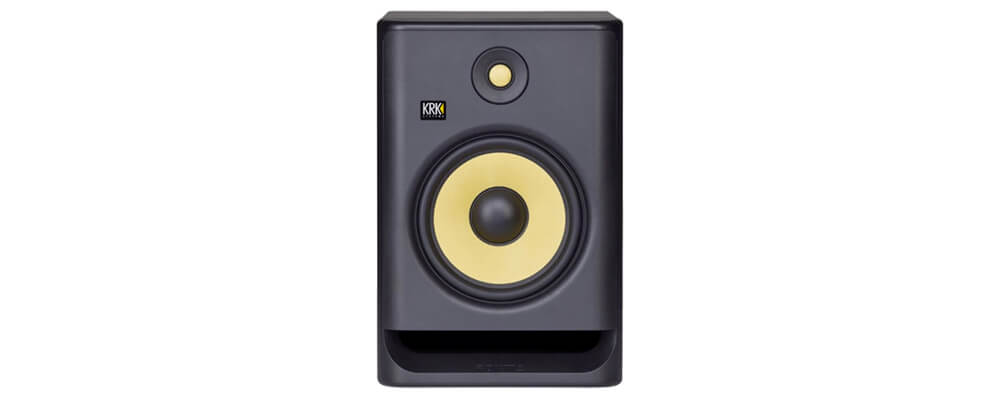 KRK Rokits have always been top sellers for Swee Lee, and the fourth generation of their studio monitors do not disappoint. Providing high quality sound at an affordable price point, the KRK Rokit G4s have been expertly engineered to ensure top quality sound. Some notable features include low-distortion Kevlar drivers driven by a Class D power amp with a built-in brickwall limiter. These Rokits also utilise a matching woofer and tweeter custom designed by KRK's engineers for balanced sounds, while DSP-driven room tuning and a 25 visual graphic EQ (via its dedicated mobile app) allows you to maximise the sound quality by tuning the monitors to match the acoustics in your room or environment. With so many great features at your fingertips, we've definitely got half a mind to cop a pair for ourselves!
Shop 2020's Studio Essentials
Be sure to check out the full collection of our best selling studio gear over here.
As always, keep up with the Swee Lee Blog for new studio gear, products, and features that will be coming in real soon.
Read more: 2020's Most Popular Guitar Accessories & Essentials