Ibanez have launched a new series – the AZ Essentials. An ultra-affordable flanker to their already successful and highly-regarded AZ lineup, the AZ Essentials has big footsteps to follow.
The last year has seen a boom in the guitar industry and we've welcomed an unprecedented number of new guitar players. So it's not surprising Ibanez have chosen to put their focus on this segment of beginners.
Shop the Ibanez AZ Essentials and more
If you're just starting out, or you're just looking for an affordable do-it-all workhorse of a guitar, the new AZ Essentials is worth a good look at. And that's just what we'll do in this blog post.
Read more: How to Find the Perfect Beginner Electric Guitar
The Ibanez AZ gets affordable
If you have been lucky to have played an Ibanez AZ guitar, you'll quickly understand the tremendous expertise and passion put into that design. Unveiled at NAMM 2018, the AZ Series was Ibanez's attempt at creating a "players' player" guitar, collaborating with the likes of talents like Andy Timmons, Martin Miller and more. And boy, was the release a success.
Both the AZ Premium and AZ Prestige don't come too cheap though. But they come with roasted maple necks, stainless steel frets, locking tuners and more as standard. So when Ibanez announced the AZ Essentials (or AZES) Series as the most affordable version of these super strats, you have to wonder if they share the same DNA as their more premium counterparts.
Trickle-down guitarology?
The AZ lineup is best known for its buttery smooth playability and wide-ranging tones. Have Ibanez taken this formula and applied it to their brand new affordable range?
For a start, Ibanez have again decided to team up with a seasoned pro to develop their latest iteration of the AZ lineup. This time, they've employed the expertise of John Mayer's former guitar teacher and Berklee professor, Tomo Fujita.
The essential building blocks
The starting blocks of the AZ Essentials guitar is its poplar body and maple neck. They come in a 25″ scale length and a 250mm (9.5″) fretboard radius. This is a great starting point for playing comfort – neither too flat nor too round. All the guitars come with a Jatoba fretboard. We'll be watching with a keen eye to see if a maple fretboard version comes along in the future!
For the guitar's sonic engine room, Ibanez have equipped the AZ Essentials with a trio of ceramic pickups. You get to choose between two classic configurations – SSS and HSS.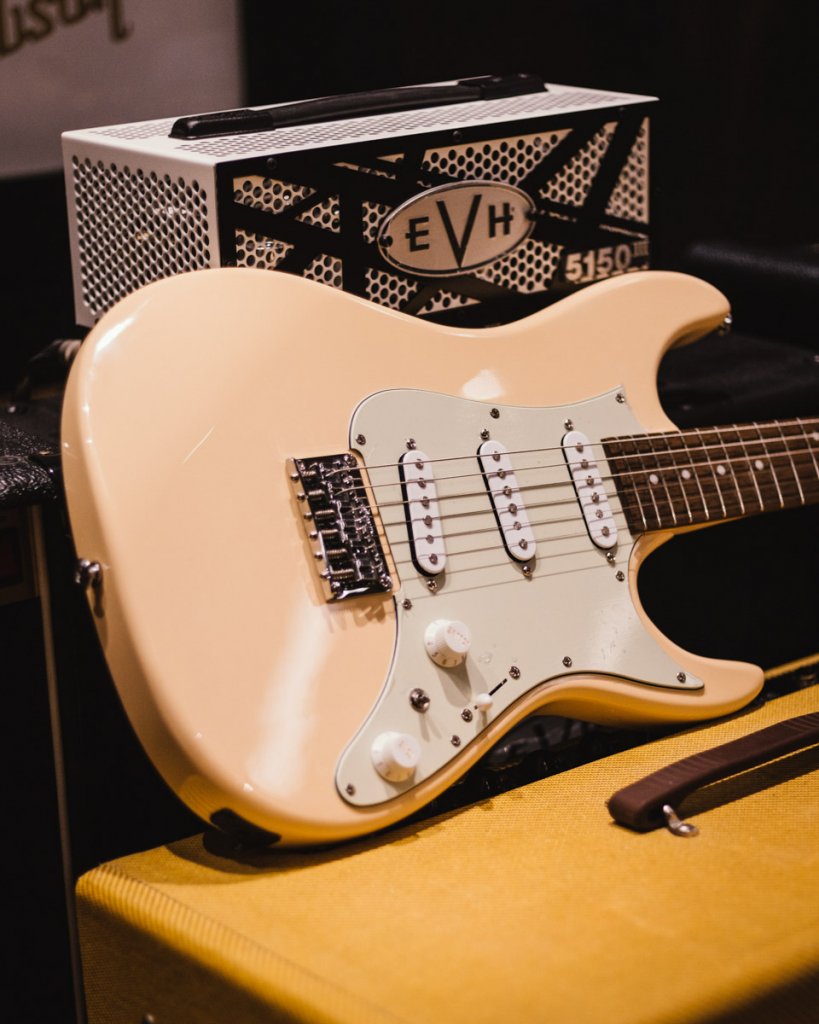 Tremolo or hardtail?
The AZ Essentials lineup is simple enough. It's split by its choice of bridge – a tremolo bridge, or a hardtail.
The tremolo bridge model is called the AZES40. It's easily identifiable by its HSS pickup layout, giving you extra beef and power on tap in the bridge position. The tremolo bridge is an all-new introduction from Ibanez. The T106 bridge comes with rounded saddles that don't bite into your hands when palm-muting.
The hardtail model, the AZES31, comes with three single-coil pickups instead.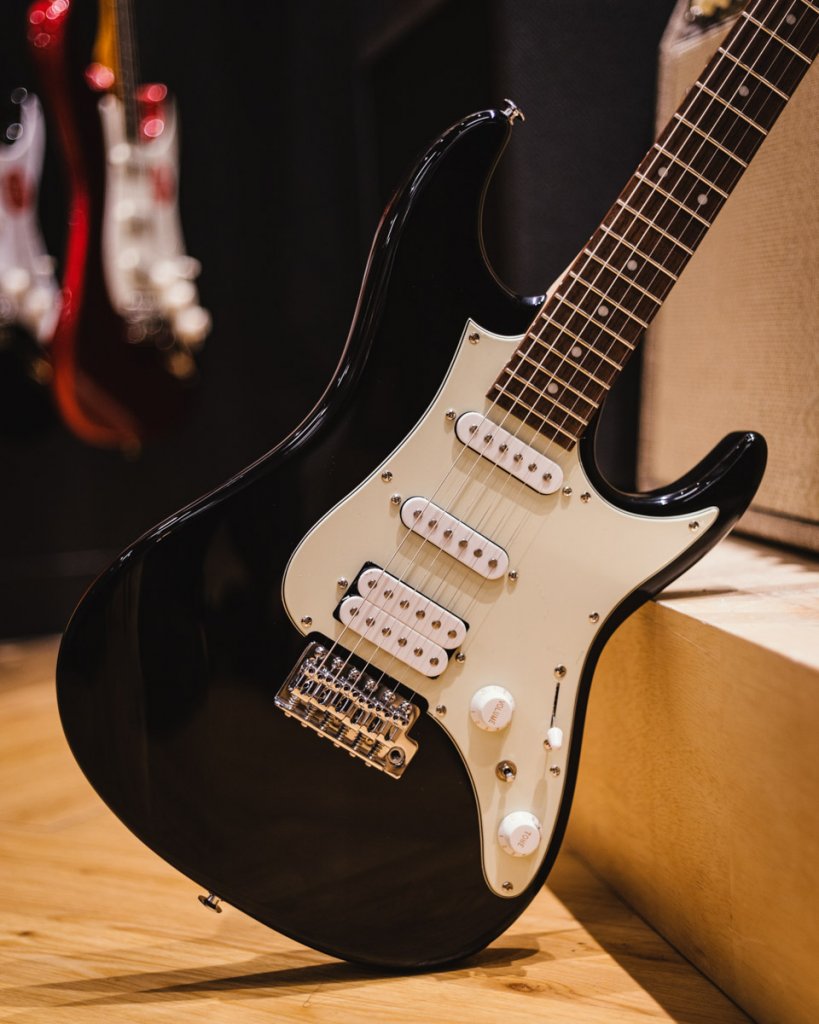 dyna-MIX switching: versatile tones on tap
A five-way pickup selector switch comes as standard on the AZ Essentials. You get your standard trio of pickups tone at a flick of a switch, and this covers a wide range of tones most players need.
To open up an even wider tonal spectrum, Ibanez have equipped the AZ Essentials with an extra switch called dyna-MIX. This wiring offers another five pickup voices for extra versatility and leaves you with more options for creativity.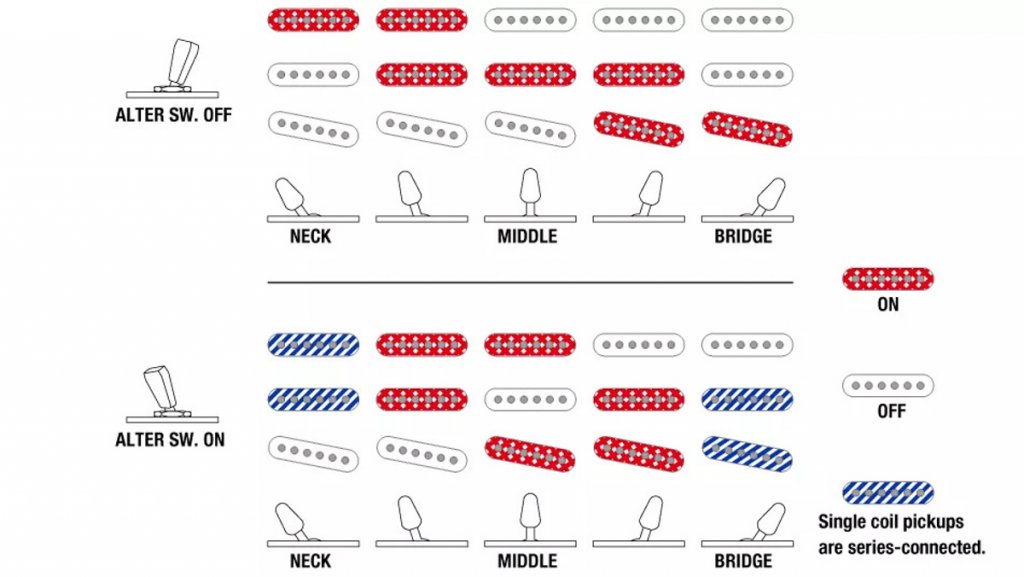 Ibanez AZ Essentials – not just for the beginner
At a starting price of just $429, this is a crowded segment of the electric guitar market. You'll be able to find many alternatives here. But Ibanez have stuck to their guns and produced a gem of a guitar at this incredible price point. The construction leaves little to be desired, and its rather humble specs can be, on paper at least, solid.
The Ibanez AZ Essentials is a guitar that's worth more than its weight on paper. With invaluable design input from a proper pro like Tomo Fujita, it's hard to go wrong here. The AZ Essentials retain that same silky-smooth playability so crucial to those just starting out, and the pickups delivers a surprisingly wide range of tones. It's a great super strat that shouldn't be seen as just a beginner guitar – this is not a guitar you start with and graduate on to something more premium.
It's a guitar that'll dishes out a whole lotta fun, and we really think you'll struggle to put down this one.
Shop the Ibanez AZ Essentials and more
The Ibanez AZ Essentials Series has arrived at Swee Lee! The best way to see what the fuss is all about is to head down to our stores to give these affordable gems a go. These guitars go really quick, so if you do find yourself looking for a model that is unavailable, just drop us a message and we'll be glad to help you out.