Often titled as the royal family of instruments, the illustrious piano and keyboard owe much of their fame to a few factors. They are easy to learn, sound absolutely delightful, and most importantly – are ripping good fun! But perhaps you're a fledgling at tickling the ivories and want something less imposing. Alternately, you could be a seasoned pianist who's raring for a different sound, while also still desiring the familiarity of those black and white keys. Or maybe you're an all-rounder in a band that needs the flexibility to wield multiple instruments while only really having the budget for one. Cue the digital piano and keyboard.
Pianos & Keyboards for Beginners
Whatever your reason for getting it, one thing's for certain. The instruments have come a long way since their debut. Current models stretch from sleek, minimalistic devices to futuristic button-covered bricks, so you've got lots of choices. Just in case you're feeling overwhelmed by all the possibilities, we've come up with a nifty little guide that'll break it down and hopefully point you in the right direction.
Does size matter?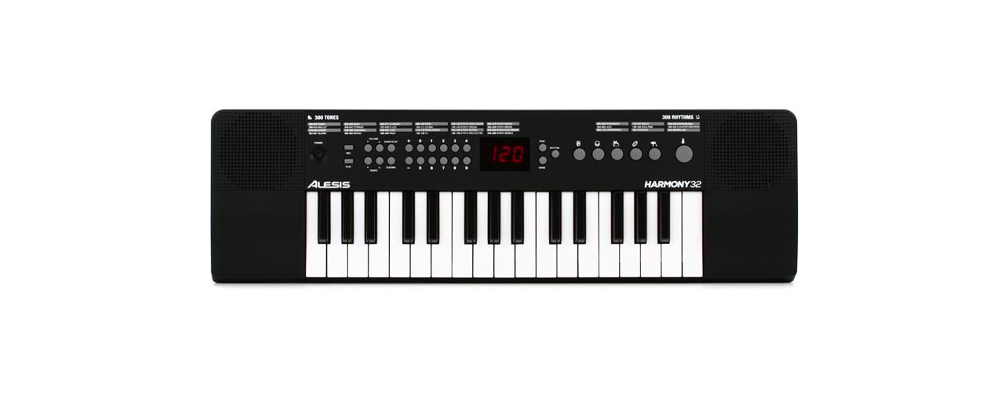 First things first. Make like a good locksmith and really think about how many keys you'll be needing. Standard pianos usually have 88 keys, but keyboards and digital pianos with more compact scales are equally commonplace. If you're strapped for space or just want something simple to tinker on, a petite 32 or 49-key model could do the trick. As a plus, the smaller size makes them infinitely more portable. Who says piano players can't have fun busking?
But if you're serious about your music, 61-key, 73-key, or even full 88-key versions are worthwhile investments. They're not much harder to master, and the increased number of keys makes for a wider musical range. After all, some songs run the entire gamut of octaves. Your fingers will feel less cramped, and there'll even be room for someone else to join in on a duet.
Key action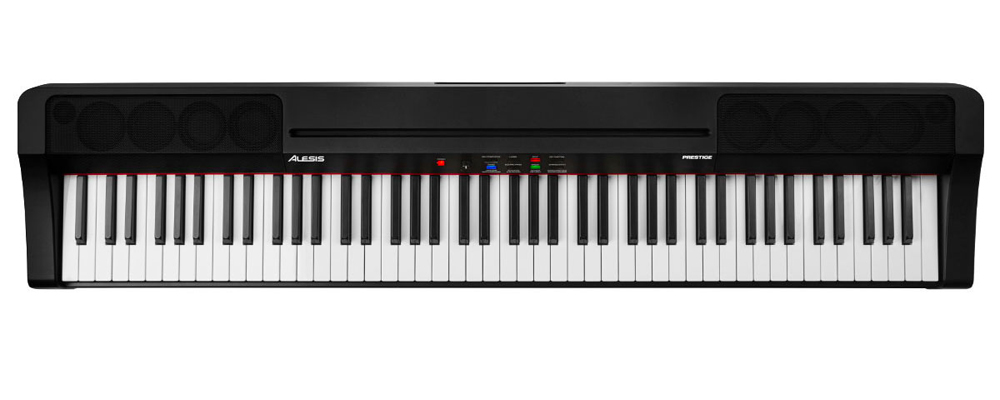 Many keyboards have unweighted keys that immediately spring back when played. This makes them perfect for young children or those with weaker fingers who'll find their lightness easier to handle. But if you're a seasoned player of the standard acoustic piano (grand or upright), you might find its digital brethren a touch shallow (pun unintended). Keyboard keys usually need less force to depress than those of an acoustic piano, so when you're switching back and forth between both instruments, it can be a difficult adjustment.
To build up or maintain dexterity and dynamic control, why not try weighted keys? There are three main types of weighted keyboards; semi-weighted, hammer-action, and graded hammer action. Honestly, you'll probably have to give each one a whirl to see which one you like best. Just remember these basics. Semi-weighted keys get their resistance from springs and require the least finger strength. Hammer-action ones, on the other hand, replicate the feel of the piano's hammer action mechanism. Graded hammer-action keyboards are pretty much the same as hammer-action keyboards, but with graded weighting. Keys on the lower end of the register will be heavier, while keys on the higher end will be lighter. Just like a real piano!
Input and output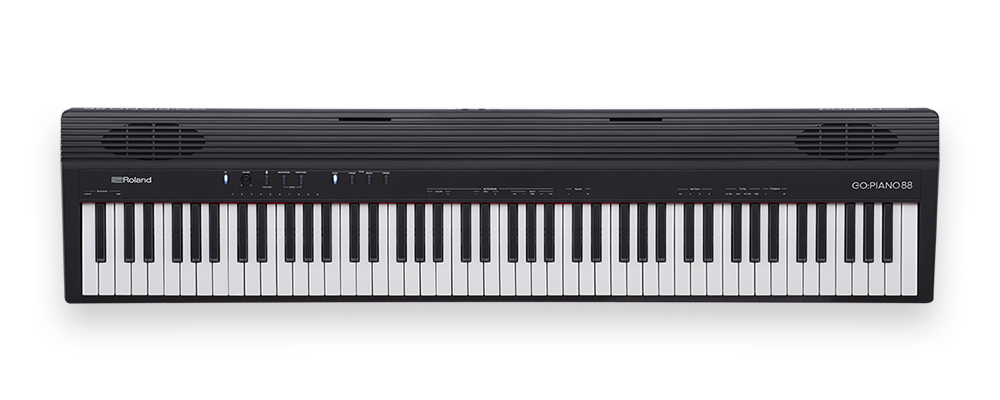 We live in a digital age, so it's probably no surprise that a keyboard or digital piano isn't always a standalone instrument. Many of them are MIDI compatible, letting the player pair them with digital interfaces. It's definitely not a necessity for casual musicians, but budding composers would do well to consider getting a keyboard with computer connectivity. As a bonus, you probably won't need to fork out for a newer model any time soon, since software updates will help keep your instrument up-to-date. Performers, take heed! Output is just as important here, so make sure you pick one that hooks up to amps and other recording equipment
Recording capabilities and storage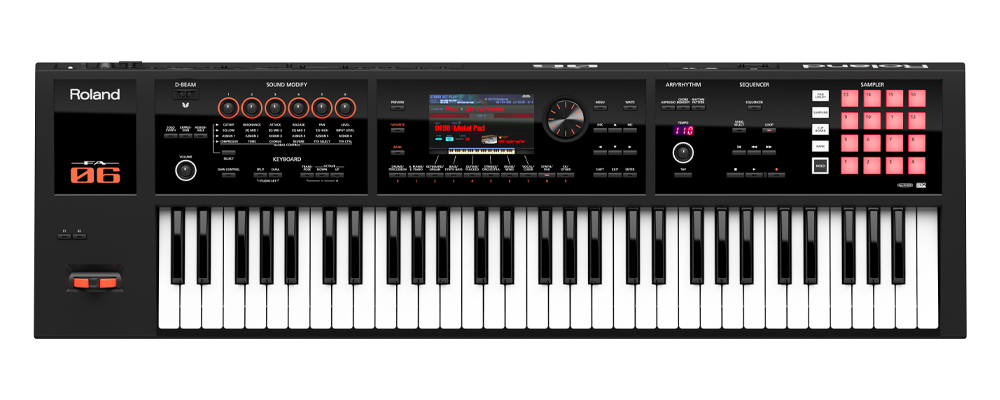 These are more of a perk than anything, but you may also want to suss out an instrument with sampling capabilities and built-in storage. Most smart keyboards already come with micro-USB card slots, so you can download new features straight onto memory cards. But there's nothing wrong with having more options! Some keyboards have customisable user settings, letting you store additional tones and presets on your instrument itself. So even if you lose one of those tiny cards, you won't be caught unprepared.
Making sound decisions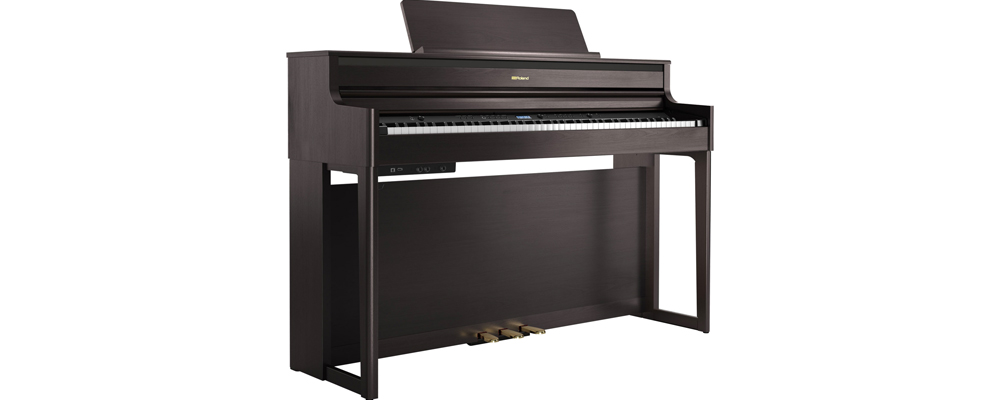 Right, that's the technical stuff out of the way. Here's where your personal taste really kicks in. You might be surprised to know that just like an acoustic piano, each model has its own unique sound. Trill out a few notes and you'll see. While you're at it, pay close attention to the scope of instrumentals on offer. Percussion, strings, woodwinds – the sky's the limit these days. If you're particularly inventive, look for polyphonic and multitimbrality capabilities. These handy modules have a bunch of tricks up their sleeves. You can layer different sounds or timbres over one another, split the keyboard at any given point, and even set a bass or drum accompaniment for your solo masterpiece. Simply put, you'll have a ready-made ensemble right at your fingertips.
Don't forget to accessorise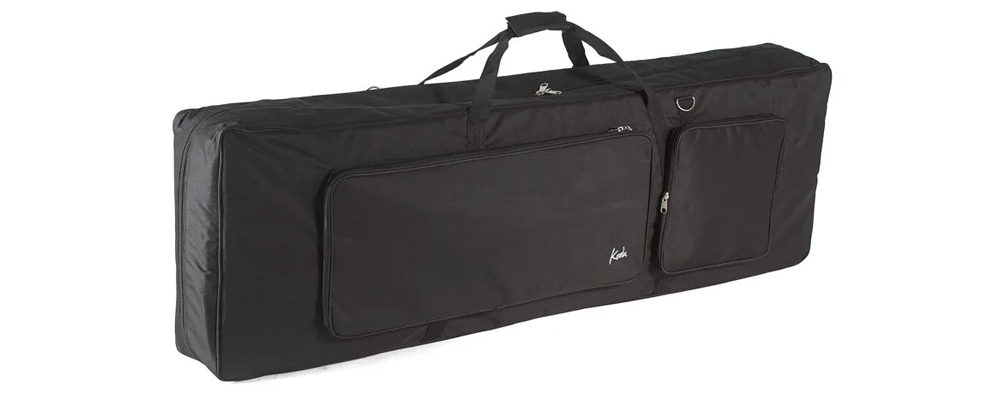 It's the little things that make the biggest impact, and keyboard adjuncts are no different. Just ask any gigging musicians and they'll tell you how important it is to have a protective cover to keep your instrument safe and well. Since not all models come with their own cover, seek one out and keep your precious baby free from scratches, spills, and dust. Another handy add-on? Keyboard stands. Unless you want to lug a table around wherever you go, you'll need these to hold up your instrument while you're jamming out. Likewise, ponder the humble music stand. Even if you're more into digital sheet music, it's a good hands-free perch for phones or tablets. And finally, to bring you a little bit closer to that authentic acoustic piano experience, we'd recommend a plug-in pedal. 
---
Now that you've waded through this guide, with any luck, you've probably got a few possibilities running through your head already. But if you haven't, no sweat! Our Swee Lee stores are just a step away, and if you pop in, we'd be glad to help choose the best digital piano or keyboard for your journey.
Pianos & Keyboards for Beginners
Alternatively, you can also head straight on over to our specially curated collection of digital pianos and keyboards for beginners. If you need any more advice on choosing the perfect piano or keyboard for beginners, feel free to contact us.
More guides on great gear for beginners: